A quick and easy cake loaded down with island flavor. This Pina Colada Upside Down Cake is made with pineapple, coconut, and my personal favorite: RUM.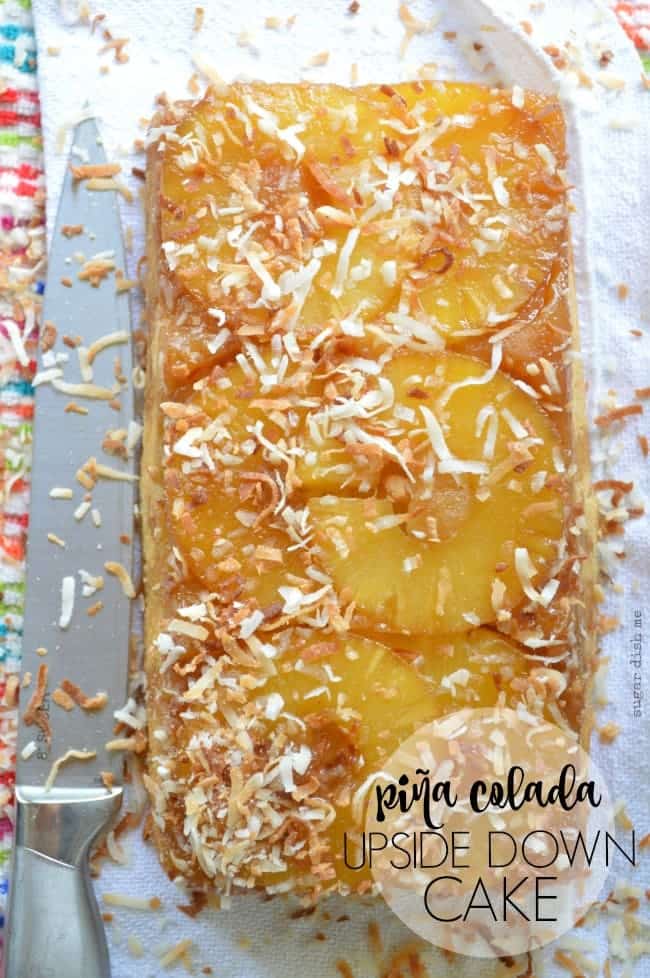 So I think we should do this new thing where we turn all of our favorite summer beverages into cakes.
Next on my list should be a Kahlua Mudslide Cake, right?
I'll work that out.
But today, when the humidity is approximately 1 billion percent and my hair is determined to make this fuzzy little halo around my head no matter what I do, I am feeling very reminiscent of frothy frozen beverages topped with cherries and a toothpick umbrella.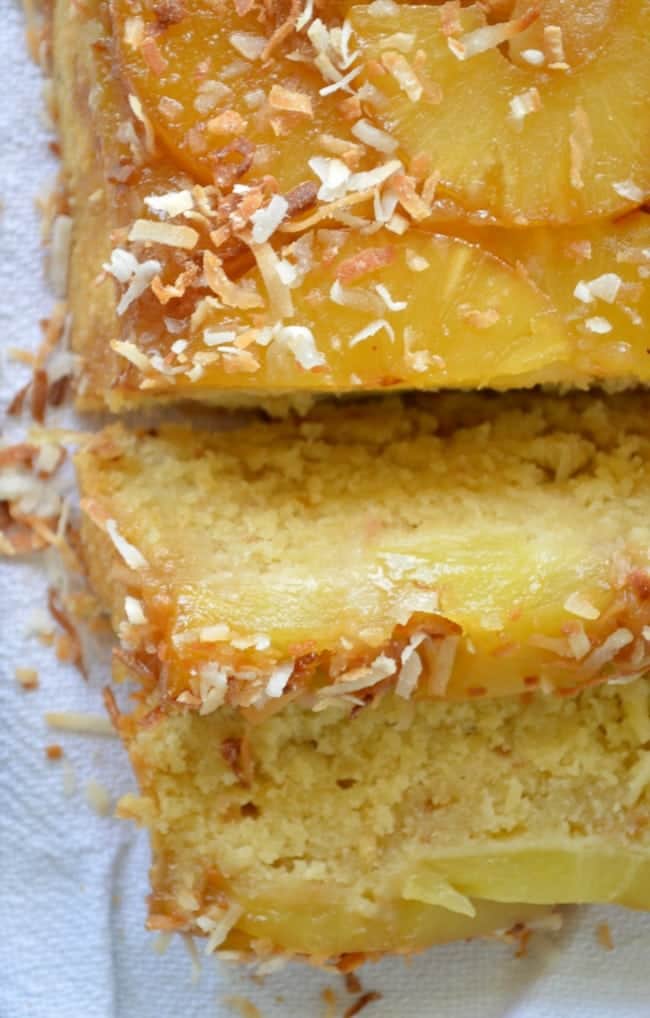 I made us a cake that tastes like that. It's part piña colada, part pineapple upside down cake. There's rum, there's coconut — it's pretty much all the delicious hot weather things. Including coconut milk. This recipe is based on a recipe I found in the book Sweet Envy by Seton Rossini. The chapter is appropriately named "Sweet & Boozy"; I feel like it was made JUST FOR ME!!! You know I like my boozy cake (see Death by Chocolate Guinness Cupcakes, Spiced Rum Cupcakes with Boozy Buttercream, Chocolate Kahlúa Donuts, Tequila Lime Cupcakes with Margarita Buttercream, Brown Butter Pumpkin Cake with Vanilla Bourbon Glaze… the list goes on and on).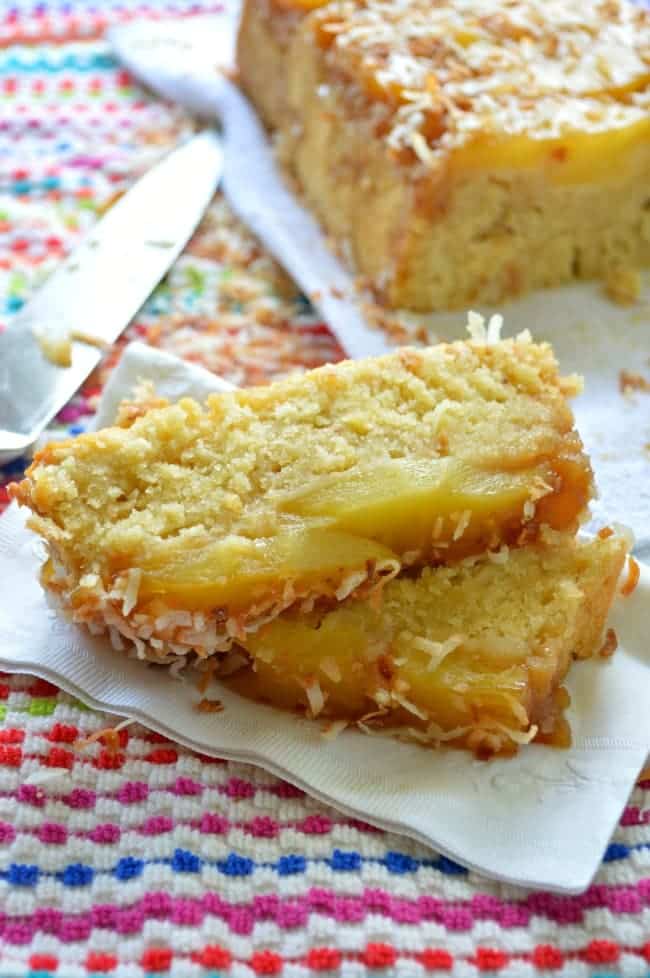 My plan for the day goes something like this:
bake boozy cake before it gets too hot to use the oven
make frozen piña coladas with the remaining rum
stand over the air vents to stay cool while I eat my island-themed snack
You should join me.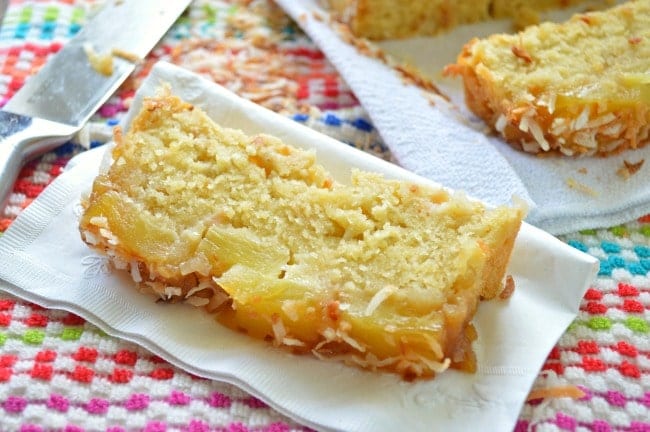 Piña Colada Upside Down Cake
Ingredients
1 cup sweetened flaked coconut
¾ cup butter, softened (and divided)
1 cup brown sugar, divided
1 can pineapple rings
2 eggs
1½ cups all purpose flour
1½ teaspoons baking powder
½ teaspoon salt
¾ cup unsweetened coconut Milk
¼ cup dark rum
Instructions
Preheat the oven to 350°F. Scatter the coconut on a baking sheet and toast it for just 6 minutes. It will be golden. Butter a 9 X 5 loaf pan.
Melt ¼ cup of butter and pour it into the prepared pan. Then sprinkle in ½ cup of the brown sugar. Then lay the pineapple slices on the brown sugar so that they overlap. You can make a pretty pattern if you like.
Cream the remaining ½ cup butter with the remaining ½ cup of brown sugar. Add the eggs one at a time, mixing well after each addition.
In another bowl, whisk together the flour, baking powder, and salt. Add it to the wet mixture in thirds, alternating it with the coconut milk. Then stir in the rum and ¼ cup of the toasted coconut flakes.
Pour the batter over the pineapple and bake for 45 minutes, or until a pick inserted in the center comes out clean.
Let the cake cool before turning out onto a serving plate. Sprinkle with the remaining coconut and slice to serve.