Garlic Herb and Cheddar Scones are light and fluffy on the inside with the perfect crust on the outside and will make you feel like a bread baking pro!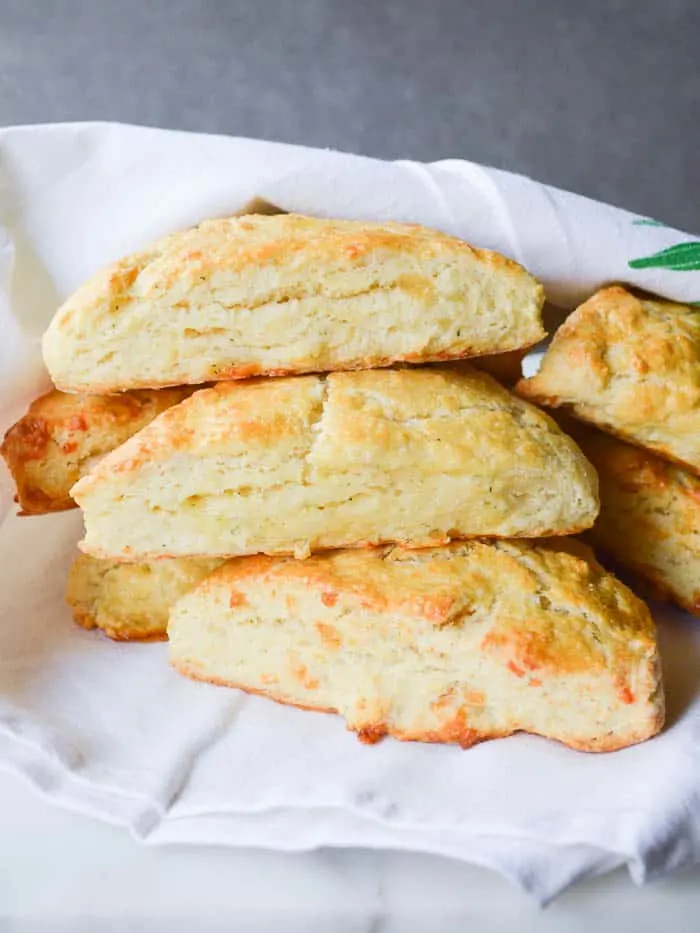 Making homemade biscuits and scones is really simple but I struggled with it for YEARSSSS. After lots of practice and recipe testing, and trying to nail down the proper flour : butter ratio, I finally have a collection of homemade recipes that will help the rest of you NOT struggle.
Probably the most popular of these is my recipe for the Biggest, Fattest, Fluffiest All-Butter Biscuits.
After that it's always scones. Cranberry Orange Scones are at the top of that list for readers. I DO love those, but I have always been more of a savory scone girl. Spinach and Feta Scones are requested often in my real life (as opposed to my pretend internet life where I only hear lots of requests for pizza). Garlic Herb and Cheddar Scones are savory, cheesy, simple to make, and if pizza is your jam you can stuff them with pepperoni I guess?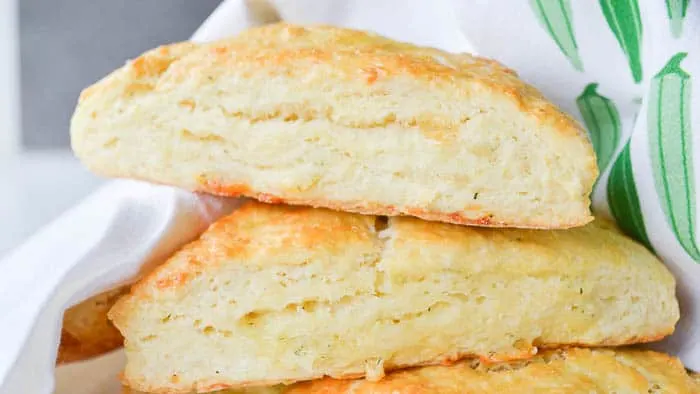 How Do I Cut In the Butter?
"Cut in the butter" is one of those directives you find in most biscuit and scone recipes. I'll never forget initially learning how to do this (pre-Google and tiny computer in your hand at every turn) and reading something in a cookbook about using a pastry cutter or two knives.
Neither ever worked for me and only made a big frustrated mess.
So I'll tell you that my favorite easy way to cut the butter into the flour mixture is to use a box grater. You just grate your COLD butter right into the bowl with the flour mixture, and then set the grater aside and USE YOUR HANDS.
Yes, your hands. It's the best way to incorporate the butter with the flour mixture and turn out uniform-sized pieces. You want to mix until all the butter is coated with the flour and you have all pieces that are no larger than a pea.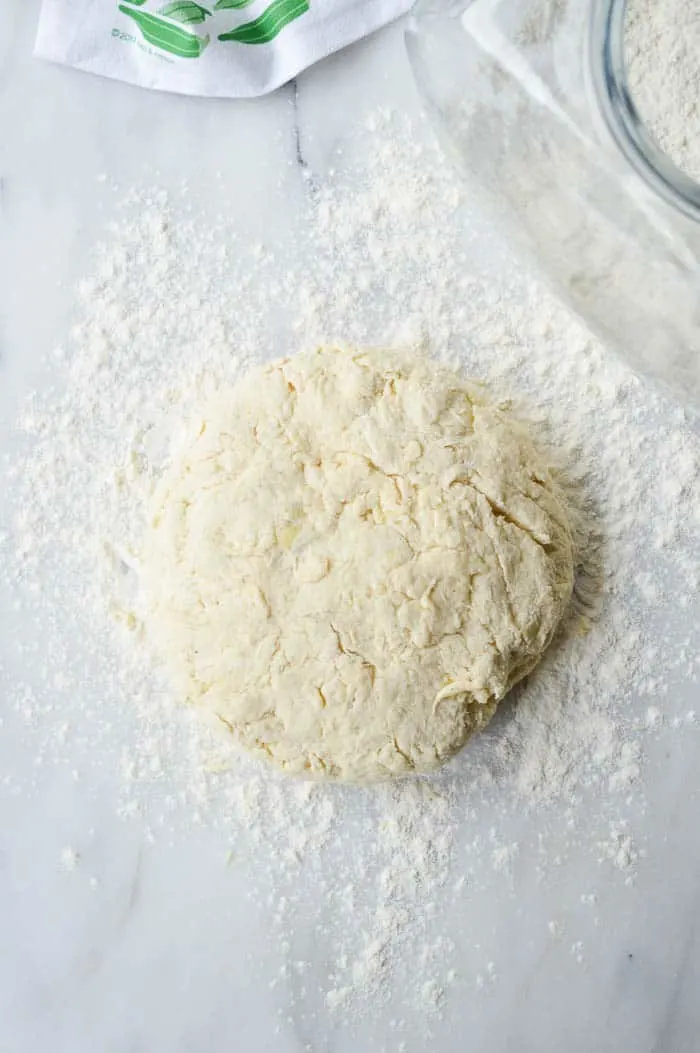 What Kind of Cheese Do I Use in Garlic Herb Cheddar Scones?
I use this Cabot Garlic & Herb Cheddar Cheese. It's my absolute fave. But you can also find garlic and herb varieties at places like Aldi and probably most local grocers. If you can't find garlic herb cheddar anywhere you can use regular sharp white cheddar cheese and add:
1 sprig of chopped fresh dill or 1/2 teaspoon dried
1-2 small cloves of garlic, finely minced
If you need to go this route I suggest quickly sautéing the garlic in a teaspoon of olive oil for about a minute, just to take the edge of the raw garlic off.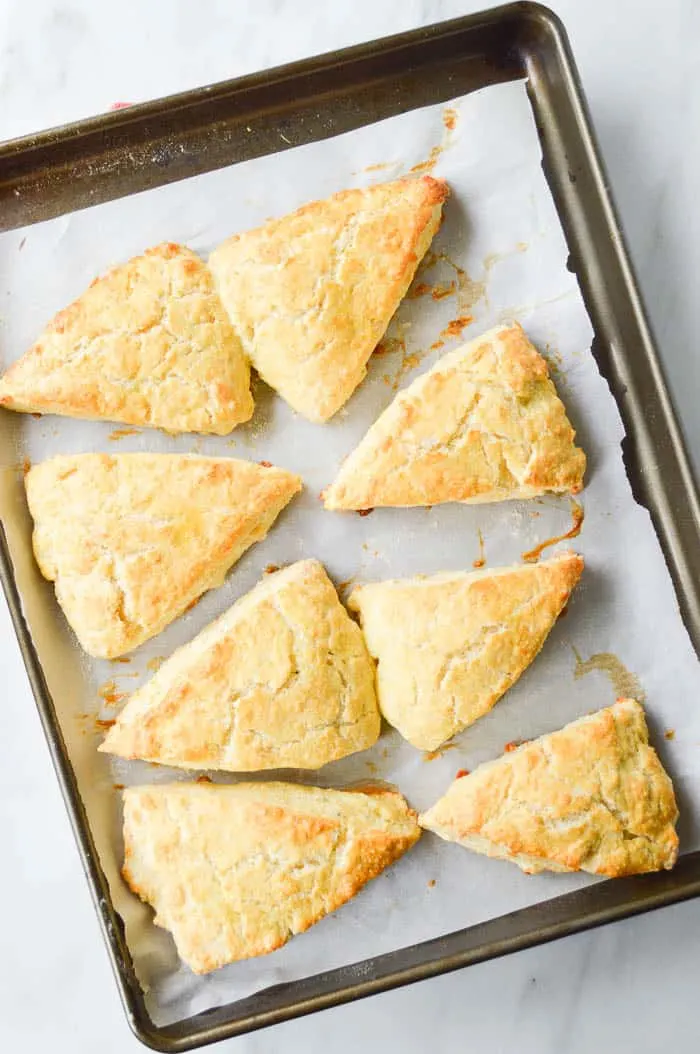 Can I Freeze Scone Dough?
Yes! My preferred method for freezing is to make the dough, pat it out on my parchment-lined baking sheet, cut it into triangles, and then freeze the scones right ON the baking sheet. Once they are frozen you can remove them from the baking sheet and place them in a freezer bag unyil you are ready to use them.
This was how I prepped scones ahead of time for some of my bakery / coffee shop clients back when I had time (and HAD to have time) for 100 jobs. It's a great way to get ahead of the game.
To bake cheese and garlic scones from frozen, you'll need to preheat the oven as directed, still use the egg wash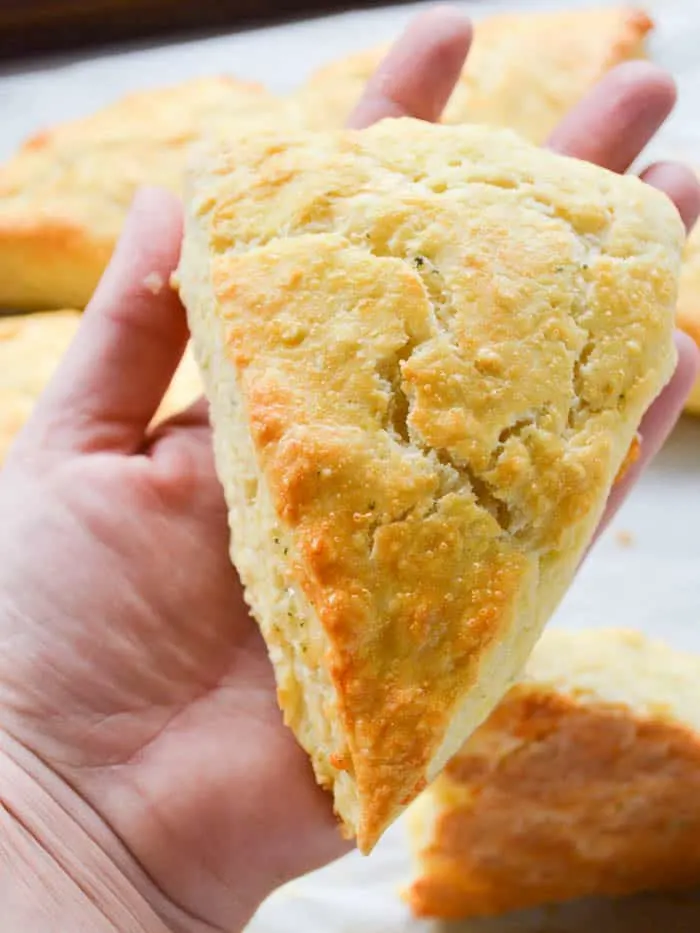 Tips for Making Scones:
Keep things COLD. Once you cut the butter and cheese into the flour, put the bowl back in the fridge and chill. I promise it's worth it.
Parchment paper! Use it. It makes scone baking and any rogue melted cheese a cinch to bake AND clean up
Don't skip the egg wash! It's the secret to pretty golden brown tops.
Interested in a few other scone recipes? Try these.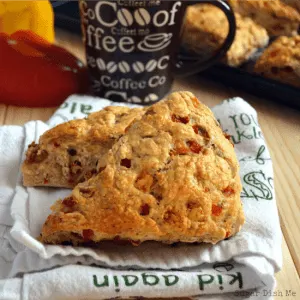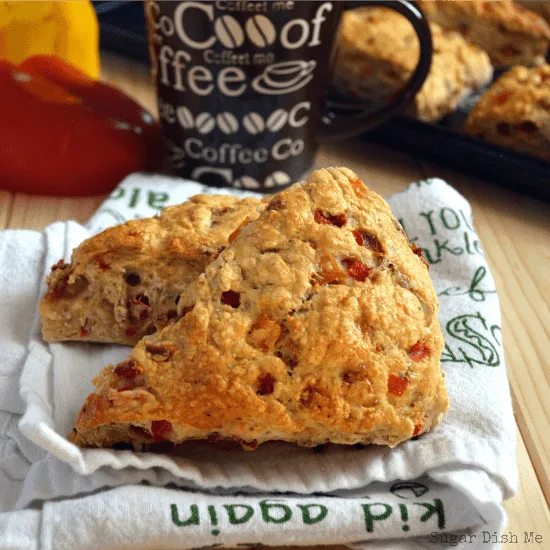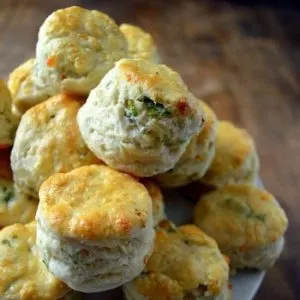 Garden Veggie Scones are loaded with onions and peppers and spinach! Savory scone goodness and great with eggs.
Spring Onion Scones with Cheddar and Bacon Butter are every bit as good as they sound. These are tiny and bake up more like biscuits.