When the holiday is over and you are honestly tired of boring sandwiches, what to do with leftover ham is always a question! These leftover ham recipes are here to help. Casseroles, make ahead dishes, and even pizza!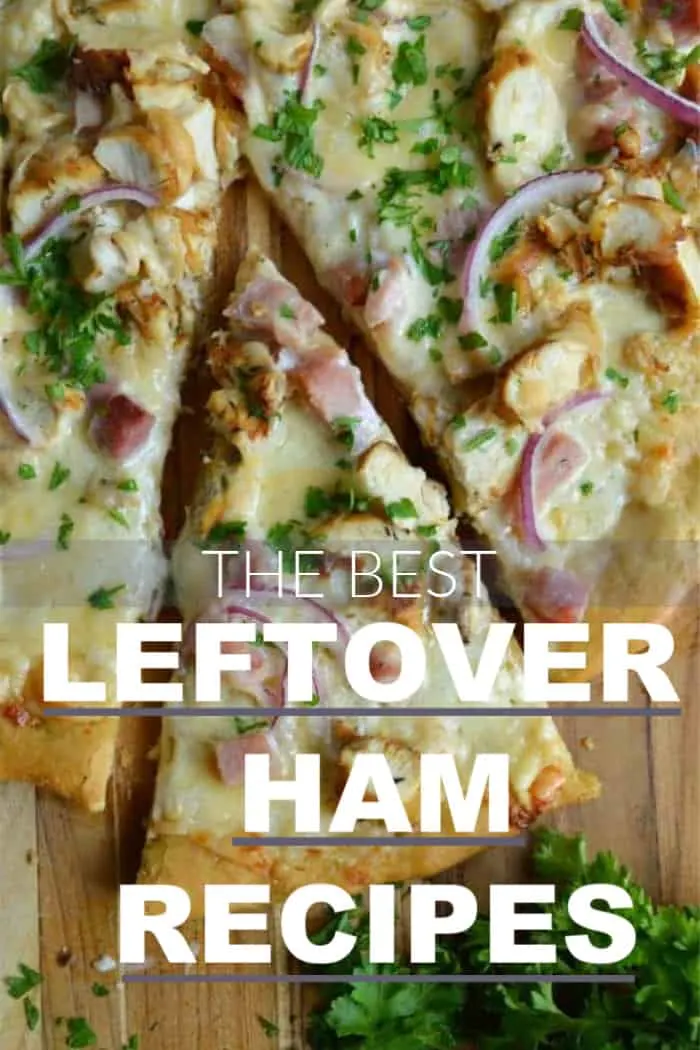 I make a ham for almost every holiday (have you tried this Apple Butter Glazed Ham? It's my new favorite), and what to do with all the leftovers BESIDES sandwiches is always a question. Slices of ham are also pretty easy to use up, but when you get to the end and you have a bunch of diced ham or scraps that are just not even close to being uniform there's always a questions about what to do with it.
So I put together a collection of some of my favorite ham recipes and ways to use leftover ham. There's definitely something for everyone; there's even a pizza recipe with creamy garlic sauce! I included brunch, some casseroles, and there are several here that can be made ahead. You won't be bored, and there are for sure some keepers here, for even the pickiest eaters.
Leftover Ham Recipes
Leftovers can be a little dreary after a day or two, and if you made a big ham and are totally sick of boring sandwiches, these leftover ham recipes are here to spice things up!