Pumpkin Torte Cake is a holiday favorite! A basic quick bread recipe baked in a sheet pan, stacked, and then piled high with the best cream cheese frosting.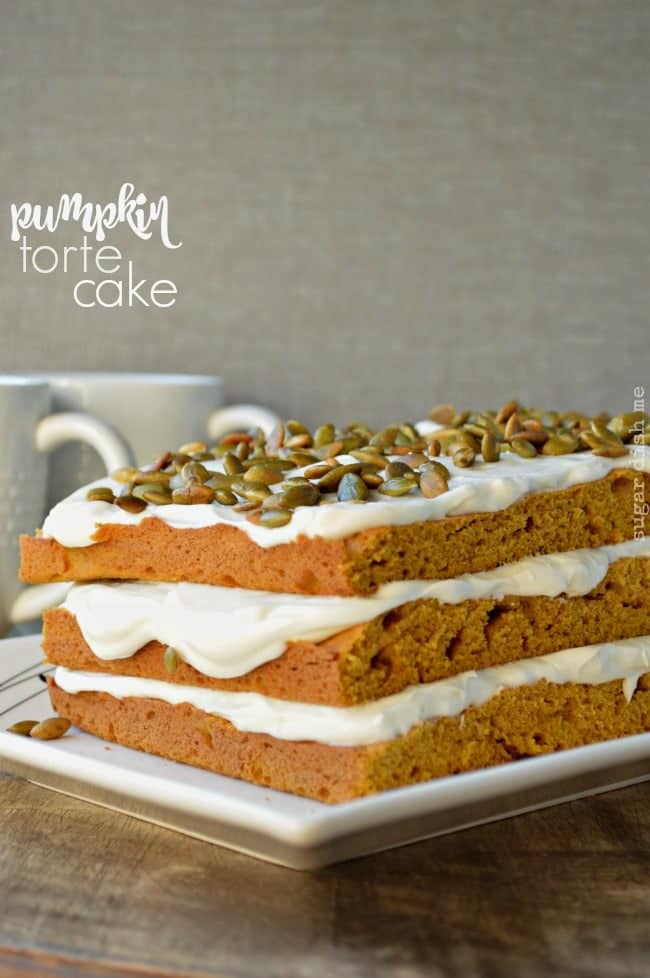 This post dates back to 2012. But it's a recipe I have made for yearrrrrssss. It's simple, quick, and makes for an impressive dessert at a party! So impressive that I used to sell them around the holidays! Updated photos, same great recipe. It never fails me. 
This cake.
Is one of my favorite things EVER.
I'm not even kidding.
I also have no idea why it's taken me so long to post the recipe. Nevermind – I take that back. I know exactly why its taken me so long to post this recipe. It's because the resulting cake is kind of gigantic and completely wonderful and I was sort of worried about having it hanging around my house lest I end up eating the entire thing all by myself.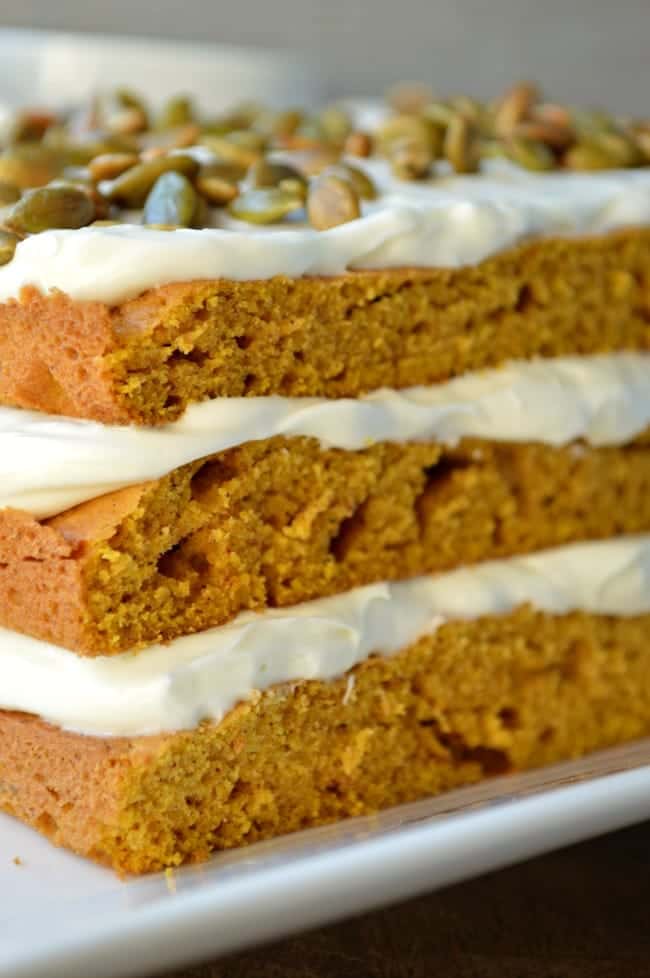 I used to sell these cakes. They come together reeeeally easily and they make a serious impression.
I adapted this recipe from one of the very first things I ever learned how to bake all by myself when I was 9 – banana bread. A few years back my sister and I were playing in my kitchen having one of our talk/play with food/drink two bottles of wine meeting of the minds (P.S. -sisters if you are reading this can we do that sometime soon, please?) and this cake just kind of happened. No doubt one of our very best happy accidents to date.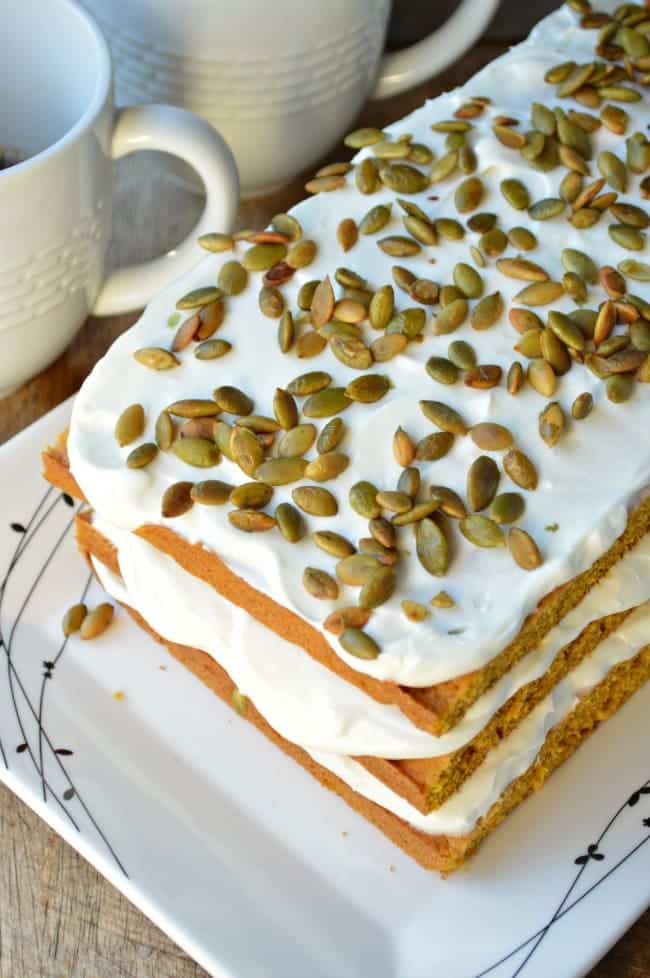 Bake, frost, stack.
This torte would make some people very happy on Thanksgiving probably. Same old flavors, different presentation. Go crazy.
Speaking of crazy… can i just let you in on the fact that I haven't slept in like two days? Andrew underestimated the magnitude of his language arts project and he and I were sprawled across the living room floor amidst a pile of magazine clippings, crayons, Elmer's glue, and scissors yesterday.
Also we had to bake cupcakes and frost them to look like a plant cell. Okay, we didn't actually have to do that one. It was extra credit. And we are over-achievers.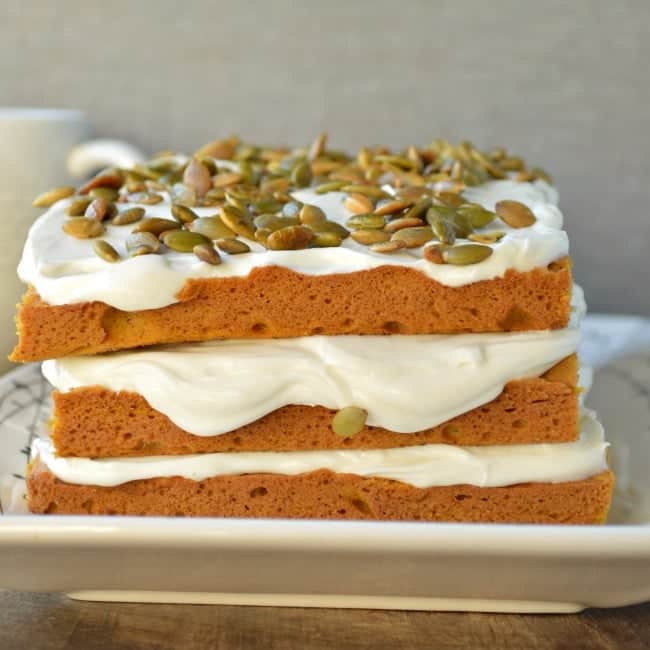 I have a few other awesome and slightly off-tradition holiday dessert recipes for you at the beginning of next week. In the meantime, make a pumpkin torte. It's almost Thanksgiving!!!! That means it's acceptable to have it for breakfast.
What are your dessert plans for next week? I need to know all about them.

Pumpkin Torte
Ingredients
½ cup (1 stick) butter
1 cup granulated sugar
1 cup canned pumpkin
2 large eggs
2 cups all-purpose flour
1 teaspoon baking soda
1 teaspoon cinnamon
½ teaspoon ginger
¼ teaspoon cloves
¼ teaspoon salt
For the Frosting:
1 (8 ounce) package cream cheese, softened to room temperature
½ cup (1 stick) unsalted butter, at room temperature
1 cup confectioner's sugar
1 teaspoon vanilla
1 cup chopped pecans or toasted pepitas
Instructions
Pre-heat the oven to 350. Butter the bottom of a quarter sheet pan (9 X 13).
In a large bowl cream the butter. Add the sugar and beat until smooth, then beat in the pumpkin. Slowly beat in the eggs.
In a separate bowl whisk together the flour, baking soda, cinnamon, ginger, cloves, and salt.
Gradually add the dry mixture to the wet and beat until smooth. Spread it evenly in the prepared pan.
Bake for 12-14 minutes, or until a toothpick inserted in the center comes out clean. Let the cake cool completely.
While the cake is cooling, toast the pecans and make the frosting. To toast the pecans, scatter them evenly across a baking sheet (you can spray it lightly with non-stick cooking spray if you'd like) and place them in a 350 oven for 3-5 minutes until they are fragrant. Watch them closely!! Pecans are easy to burn.
To make the frosting, beat the cream cheese and butter together until light and fluffy. Sift in the confectioner's sugar and beat, starting on the lowest speed (so you don't end up wearing the powdered sugar) until it starts to come together. Add the vanilla and beat until smooth.
When the cake has cooled, cut it into thirds.
To assemble the torte, trim a very thin slice off the sides of each cake third that were against the side of the baking pan (see photos for example). This just makes it uniform in appearance all the way around. Spread a layer of cream cheese frosting (a little less than ⅓) over the top of one of the thirds, pushing it all the way out to the edges so that it will peek out the sides when stacked. Repeat the frosting and layering. Top with pepitas or toasted pecans.
Refrigerate until you're ready to serve.
Love easy pumpkin recipes? You should also try…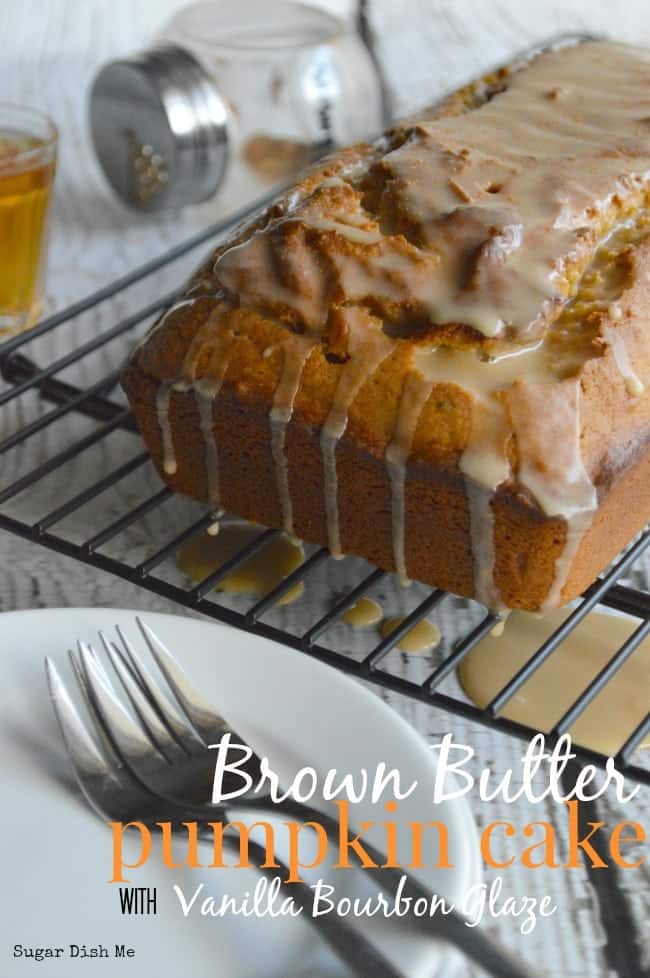 Brown Butter Pumpkin Cake with Vanilla Bourbon Glaze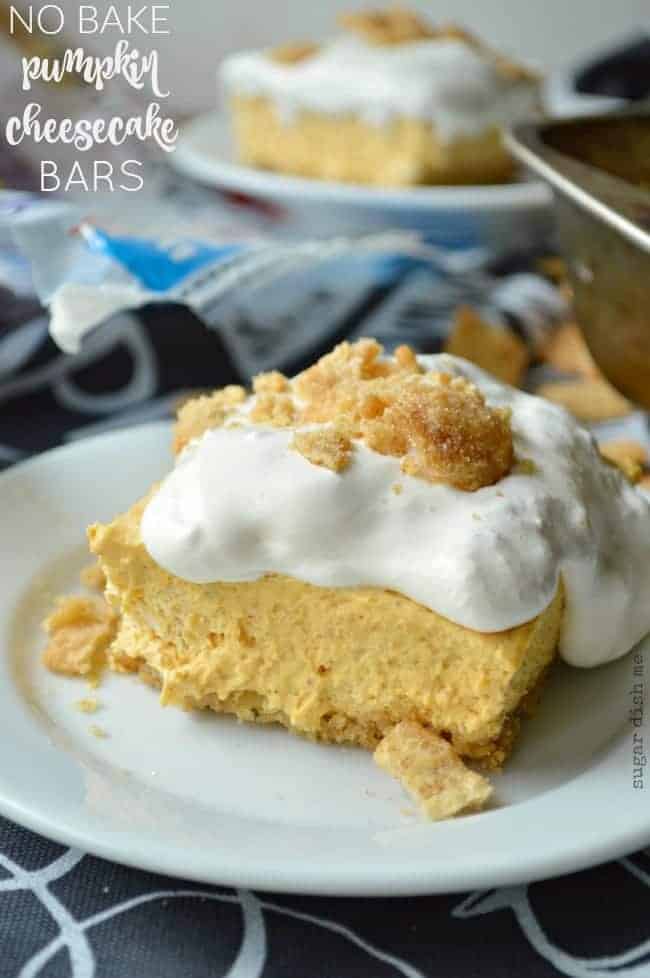 No Bake Pumpkin Cheesecake Bars