Apple Pie Pancake Muffins mix up just like pancake batter, but have delicious apple pie filling folded right in. Drizzled with glaze or syrup, these sweet little treats are sure to be a hit.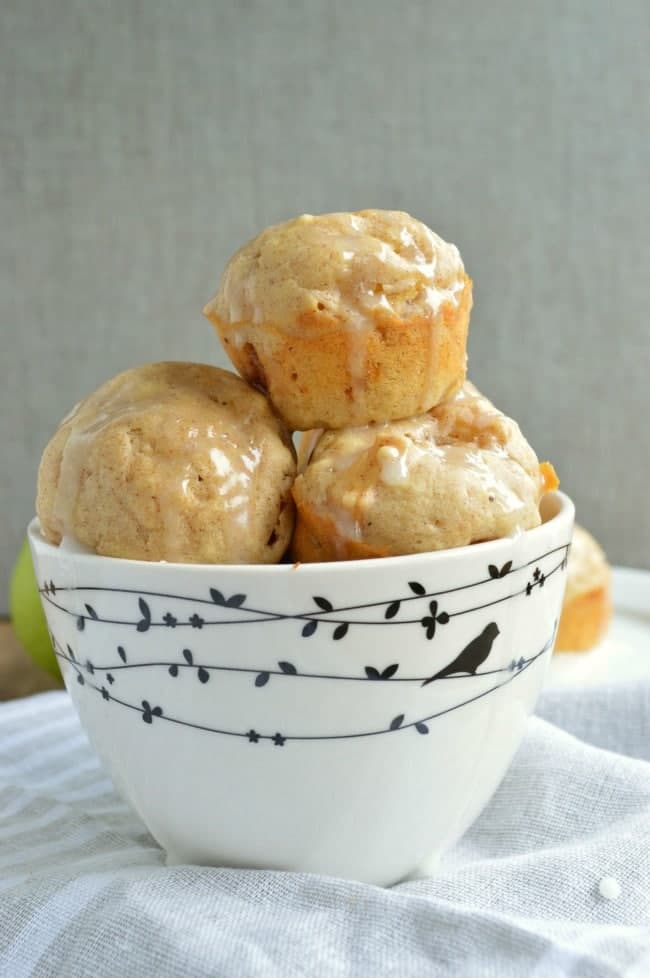 My favorite way to eat pancakes with my fingers.
I'm gonna warn you going in — these Apple Pie Pancake Muffins are kinda dangerous. There are things like pie filling and fluffy pancake batter, and sticky sweet glaze present in every bite. Apple Pie Pancake Muffins were my attempt at portable pancakes. I think I pretty well pulled it off!
…