This easy No-Bake Mocha Latte Pie is loaded with all the flavor of one of my favorite hot beverages! Cream, chocolate, and espresso with a chocolate cookie crust.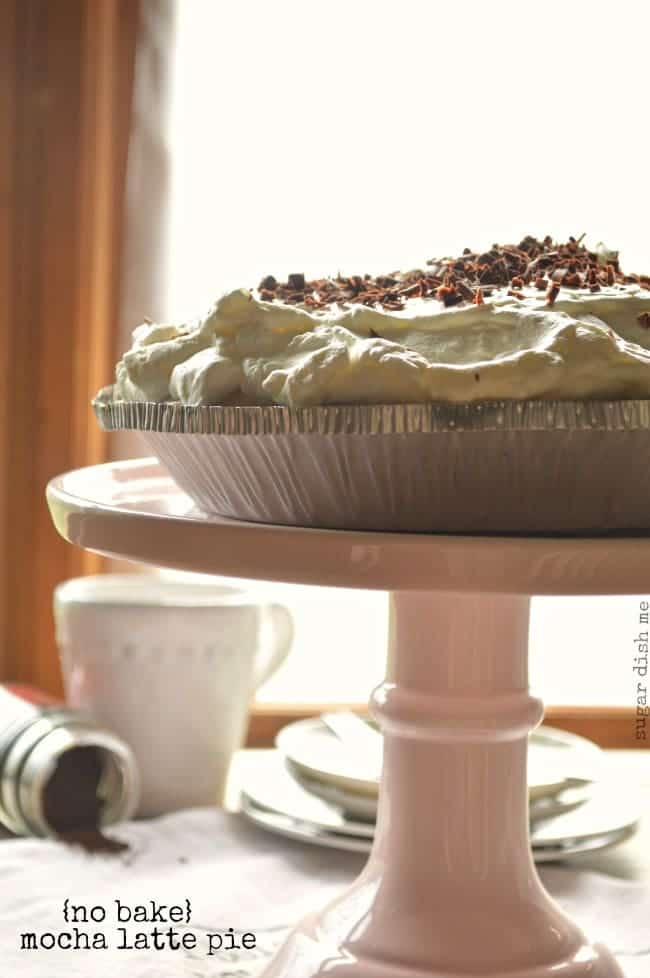 Waaay back in 2011 Chad wanted to make me a birthday dessert. Except he was trying to keep it a secret – like a surprise. So all day long while I was at work he kept texting me these weird questions like "what does it mean to 'fold' something in?" and "do we have a hand mixer?"
I was a little worried because Chad knows zero about doing laundry, so I wasn't sure what the folding mess was all about, and the hand mixer thing totally threw me off.
…