Simple shortbread dough is pressed into a pan, baked, and then topped with a simple ganache made with Hershey's Truffle Kisses. Truffle Frosted Shortbread is EASY to make for any holiday!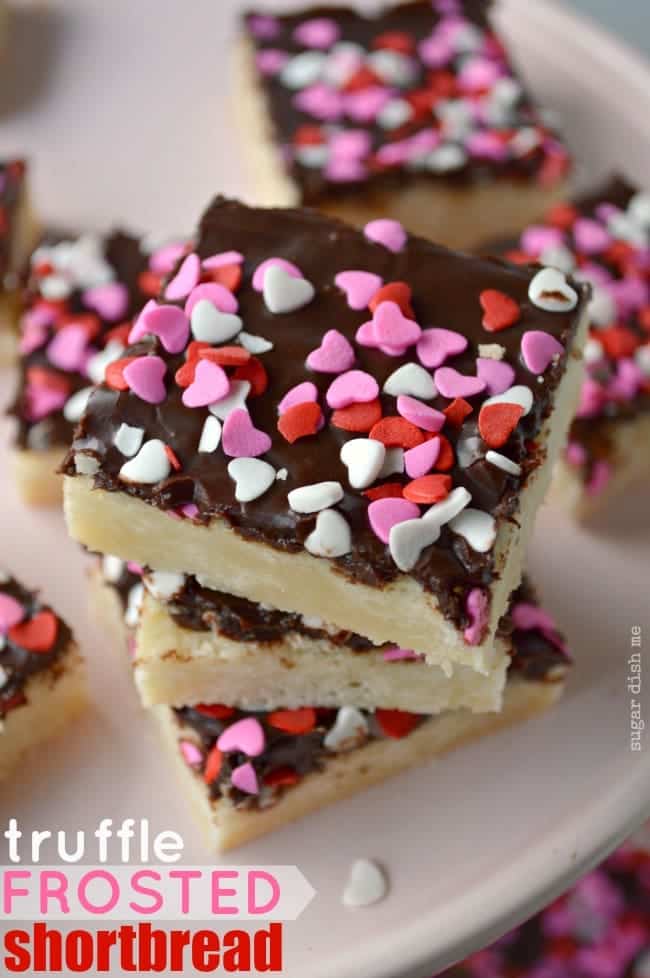 A quick update: I originally posted this recipe in December of 2013 (hence all the Christmas references) but have updated the photos. I didn't change one single thing about the recipe. It's insanely simple! The Hershey's Truffle Kisses are minty near the Christmas holidays but are rich, dark chocolate the rest of the year.
We have a Christmas party to attend in about 2 hours. And I have just realized that I do not own one shred of festive clothing. Nothing with sparkles. Not even any red.
This is what happens when your grown up work uniform consists mostly of yoga pants and hoodies, with a few jeans and t-shirts for those days I actually need to leave the house. I don't even have a sparkle scarf!!!!
Dang.
…