Naturally sweetened and perfect with your morning cup of joe, these Maple Pecan Scones are simple to make and hand out just the right amount of pecan crunch in every bite. Better yet, they are only 156 calories each!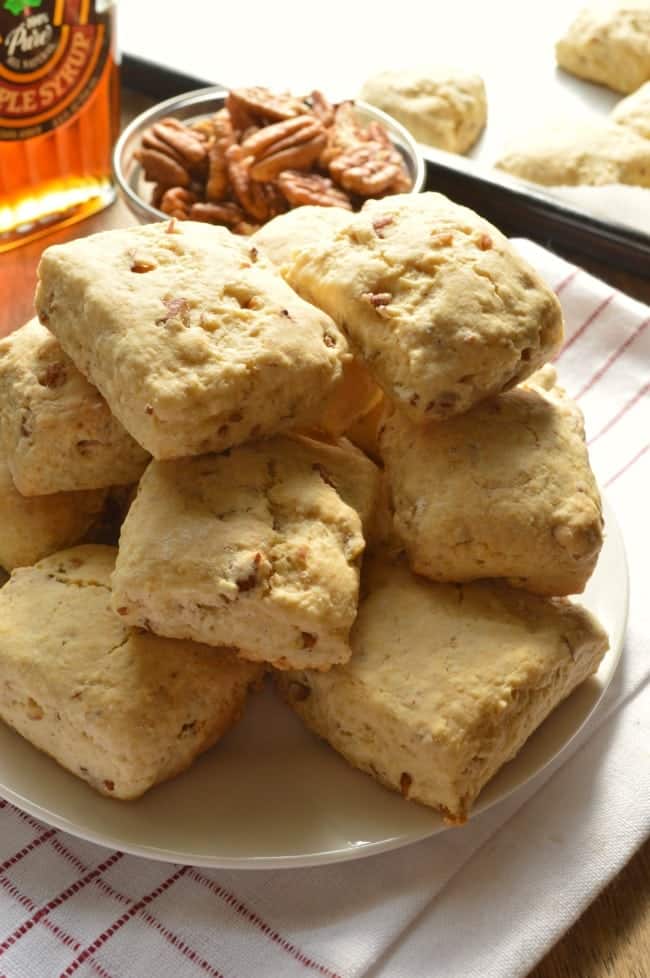 This post is sponsored by alli®. All thoughts and opinions are my own.
Around these parts – in my home, on the blog, and apparently in sentences that begin sounding like I am a cowboy-in-training, I walk a fine line between decadent indulgences and recipes that I have taken the time to lighten up. Really that line is the story of my whole entire food life. The one where I adore baking, cooking, and eating, but I also struggle with maintaining a healthy weight and relationship with food. And then sometimes there's the brownie guilt. It's real.
…