Christmas Morning Monkey Bread is made just like that old cinnamon standby, but with a gingerbread twist! It's this year's happiest holiday breakfast.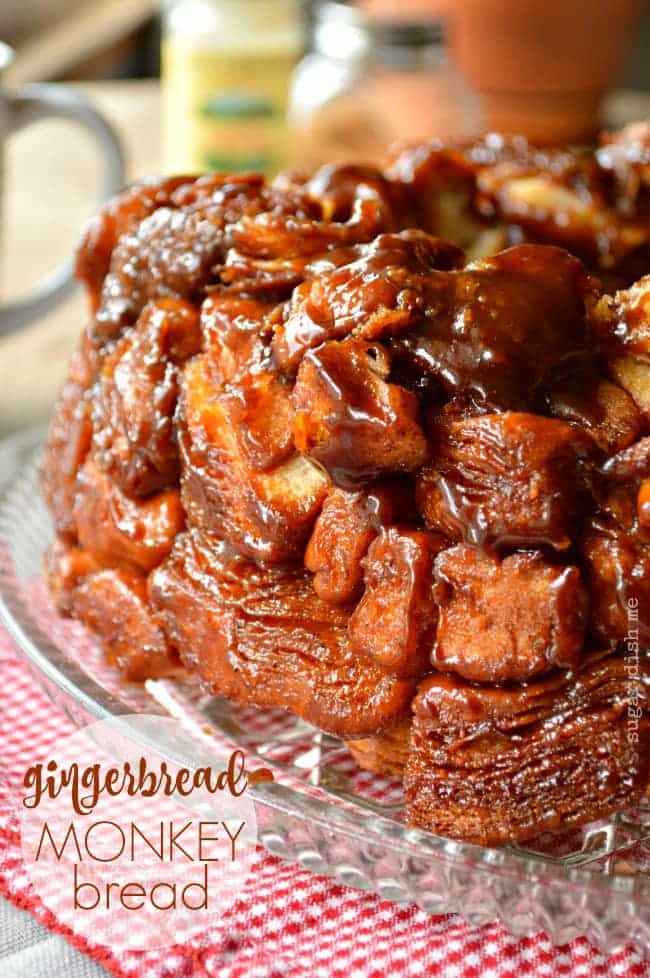 I know, I know. My Christmas morning meals all basically consist of fancied up versions of refrigerated biscuit dough, but really. Christmas Morning Casserole was a hit, and does anyone really want to cook on Christmas morning? Because I don't.
On Christmas morning I want to stay in pajamas as long as humanly possible. I want an extra cup of coffee and I want to wear fuzzy socks. I don't want to fix my hair and puh-leeeez do not try to take my picture, because unless my mom put new lipgloss in my stocking? I am so not wearing make up.
…