Homemade ravioli made with wonton wrappers for ease, with a chicken, cheese, and veggie filling. Easy Cheesy Chicken Ravioli is light, full of flavor, and totally delicious!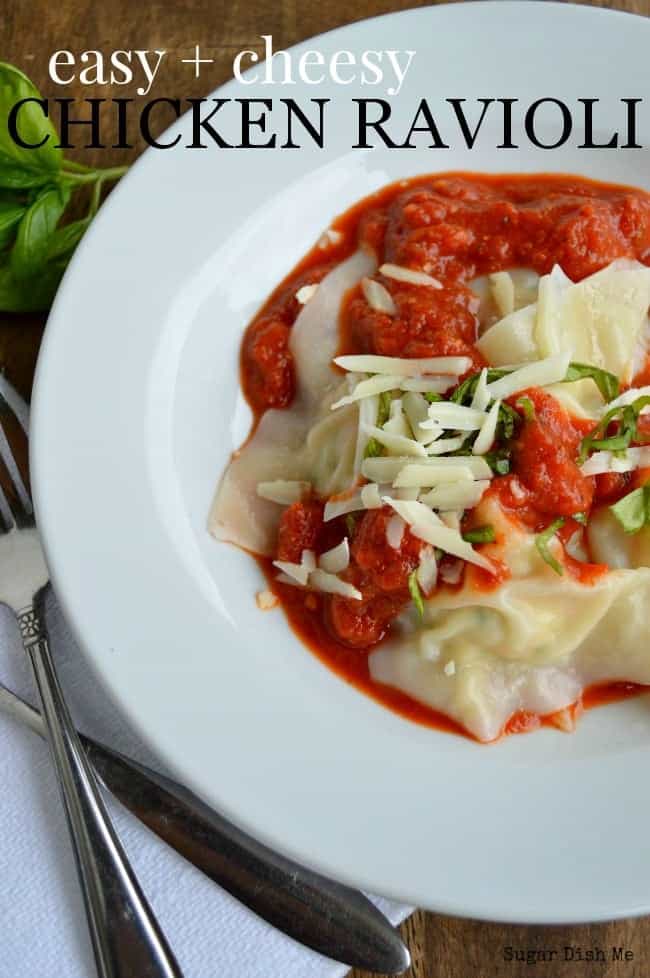 Sometimes cool things happen and I get all excited and I want to tell you guys about them RIGHT NOW immediately! Because that's the nature of this relationship here, right?
I write down whatever crazy things jump into my brain, and share whatever delicious foods I need right now this minute in all my various too many forms of social media, and it's all this very strange instant gratification sort of thing.