Somehow we got to Easter weekend already. I have no idea how that happened. I snagged you seven really fun recipes this week – a nice change from all your Easter food fare, plus a way to use up leftover ham. Oh! And dessert? Scroll down to see the dessert. In fact, I'll probably make that first.
Remember you can easily save all these recipes to your free recipe box, make shopping lists (this is my new way not to forget my grocery list when I leave the house you guys — try it), and plan meals. You can grab recipes from here (obviously that makes me happy), but also anywhere around the web!
MONDAY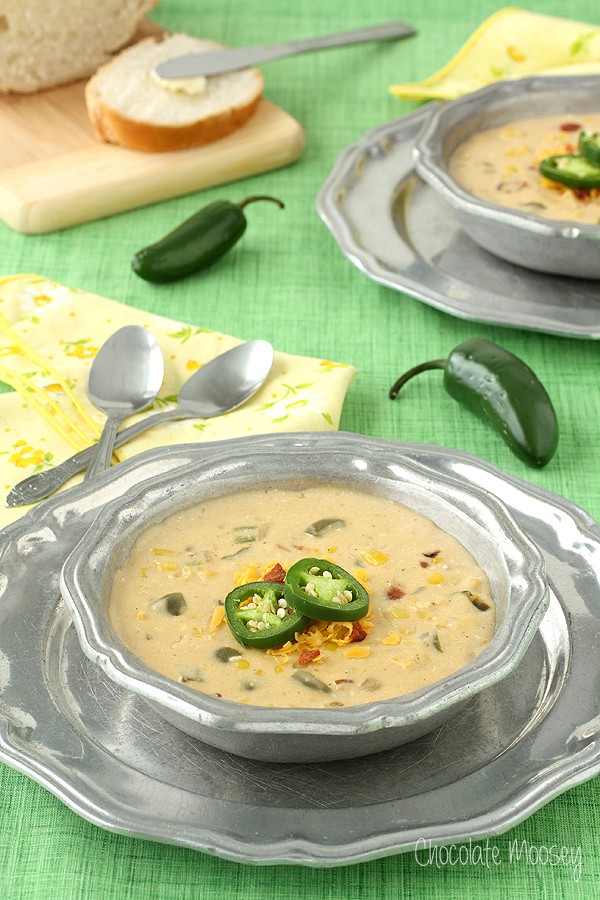 Jalapeno Popper Corn Chowder via Chocolate Moosey - Soooooo… I went looking for a corn chowder recipe because they usually call for a ham bone and the day after Easter lots of people have those, right? But this is the recipe I found. It does not use a ham bone but it has BACON. And jalapenos. So give the ham bone to your dog and make this soup.