This Lemon Yogurt Pound Cake Recipe is a simple dessert that will feed a crowd. The crumb is tender, the cake is moist, the glaze is both sweet and tart. Serve this at your next cook out, brunch, or pot luck!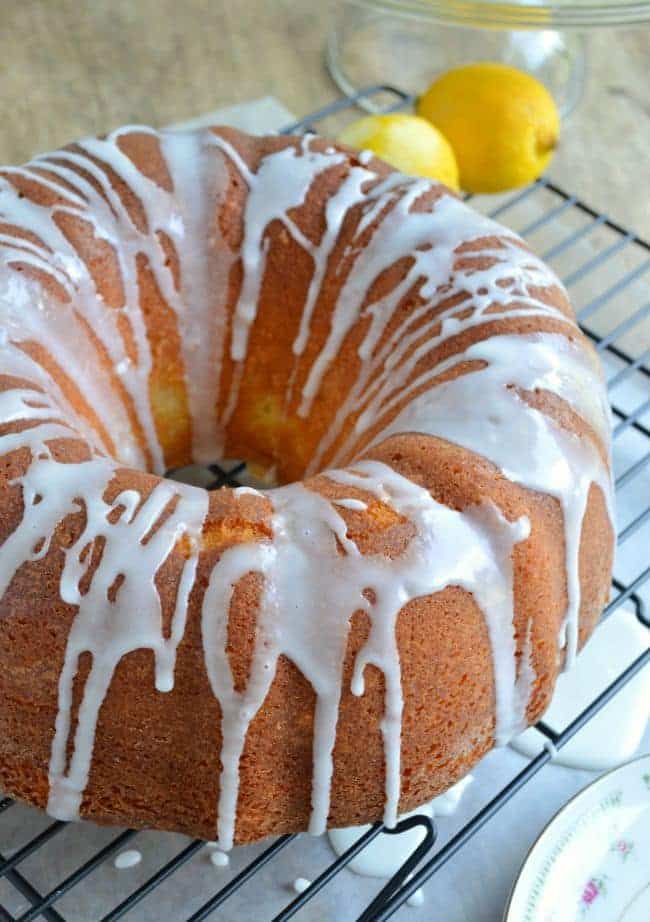 I'm sitting here writing this, and am ACTIVELY trying to talk myself out of a slice of this cake. Because I ought to be eating yogurt, or granola. I should maybe slice some strawberries or a cantaloupe. But this Lemon Yogurt Pound Cake is hanging out under the glass cover of my cake stand, looking all perfect with it's tender crumb and soft buttery lemon color, and every time I go to refill my coffee it is begging to accompany me back to my desk.
Pound cake goes really well with coffee.
…