Blueberry Peach Pound Cake with Boozy Blueberry Sauce is a celebration in summer produce! Buttery tender cake loaded with fresh peaches and blueberries and topped with a blueberry rum sauce; so good!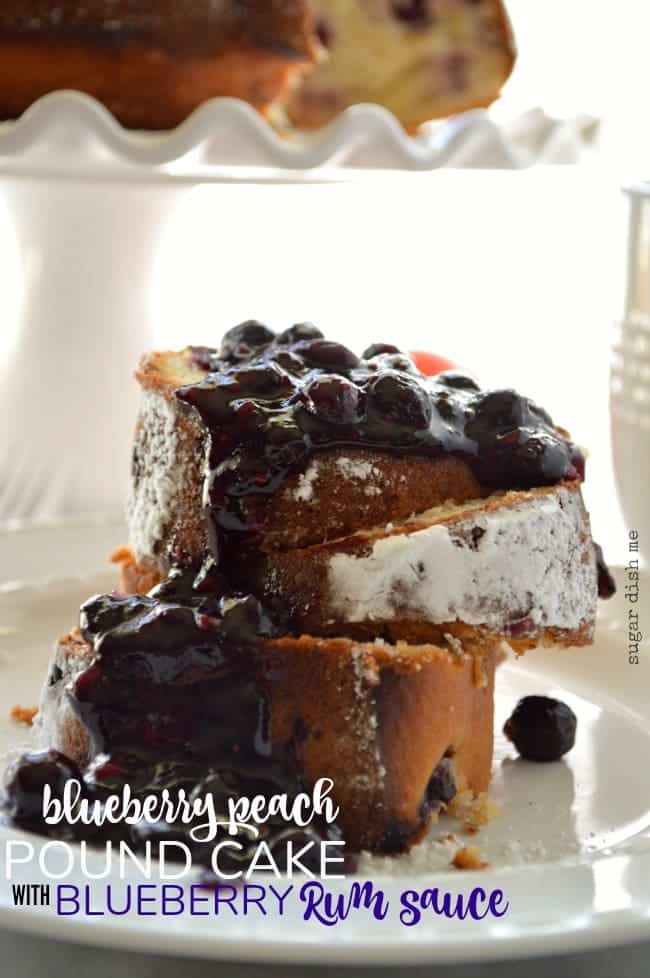 Two things: FIRST. Chad and I found a local rum distillery and it's seriously amazing. Second, I actually made this cake with lemon plums  instead of peaches, but it's now peach season and either will work.
Y'all know I love to hoard all the summer produce, but this year I started early and ended up with like 4 pints of blueberries in the fridge. I made Blueberry Pie Bites, Blueberry Lemon Muffins, and there were still more. Soooo I made Blueberry Peach Pound Cake and added a Boozy Blueberry Sauce for fun.
…