—–>> GIVEAWAY CLOSED <<—–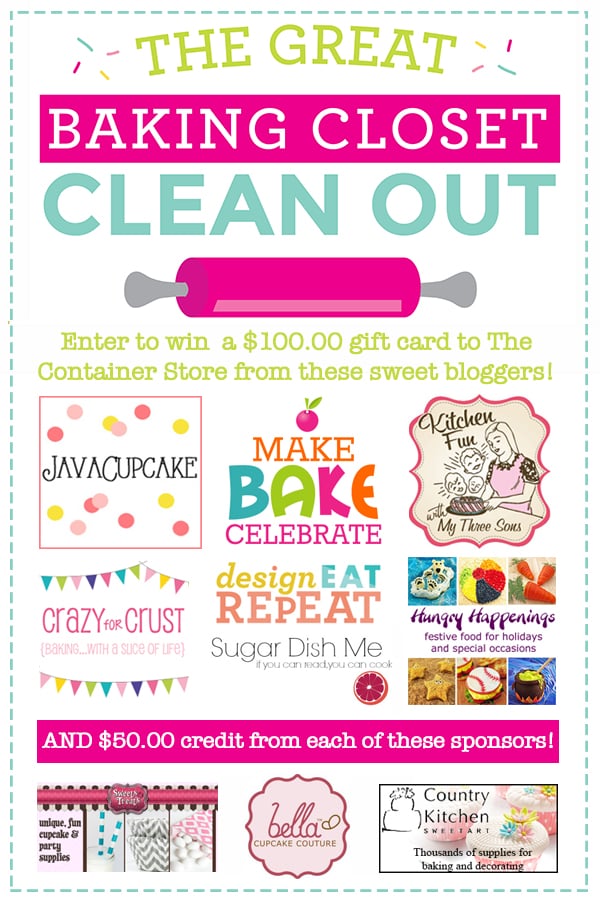 I am sososo excited about this – this cool thing that is going on here today. I, along with a bunch of friends, decided to clean out my baking closet. And after you get a close up of the disaster I like to call my spice/baking cabinet, we are going to help you clean out yours, too!
The Great Baking Closet Clean-Out Giveaway!!!
I decided to take on this project in an attempt to get myself together during our then-impending move. My master plan was to get everything cleaned up and cleaned out so that I could just scoot right into new kitchen of new house and have it all instantly organized and ready to go.
Haha.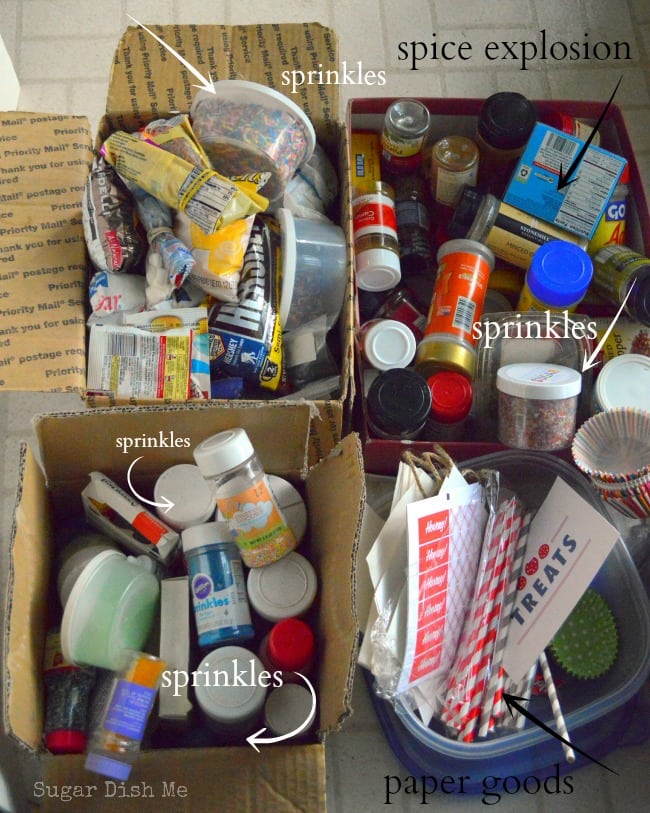 This is what my spice cabinet/baking disaster looks like right now.
Which is actually a vast improvement over the situation at the old house where oregano was always falling on my head and I could never find anything.
We had to remove a cabinet from the kitchen in our new digs in order to fit the refrigerator. We found someone to [affordably!] build us a custom replacement to fit in the smaller space, and THAT is where all of this stuff is going to live. Spices in a drawer!!!! With labels and lids!!! I am so excited.
Also, it has become quite clear that I have a problem with sprinkles. They will have their own drawer.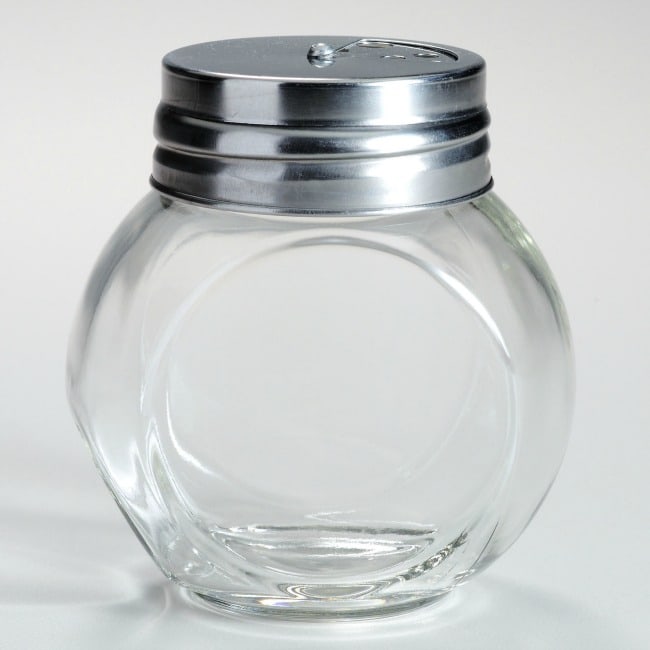 And I've ordered at ton of these little cuties.
Round glass jars with a shaker lid and a mouth wide enough for a tablespoon.
And guess what?!!!! I have ordered some for a lucky one of you, too!
HOW TO ENTER…
This giveaway has two parts. You can enter to win $250 worth of organizational and baking goodie prizes by using the Rafflecopter widget below. You can ALSO enter to win 12 of these awesome little jars plus some sprinkles, courtesy of yours truly, by leaving a comment on this post telling me what is taking over your spice cabinet/baking closet. (open to US residents only)
I need a clean up companion. I hope it's you!!!! Be sure to follow on Instagram for updates and behind-the-scenes peeks at my progress.
AND…
Make sure to check out all the baking closets that were cleaned out & for your chance to win more great prizes!
Kitchen Fun With My Three Sons
A HUGE thank you goes to our amazing sponsors!
One GRAND PRIZE WINNER will be chosen to win…
$100 Container Store Gift Card
$50 credit to Sweets & Treats Boutique
$50 credit to Bella Cupcake Couture
$50 credit to Country Kitchen Sweetart
For your chance to win the GRAND PRIZE, complete the entry form below!
Contest entries will be accepted until May 20, 2014 11:59pm EST.
Winner will be chosen Wednesday, May 21, 2014.