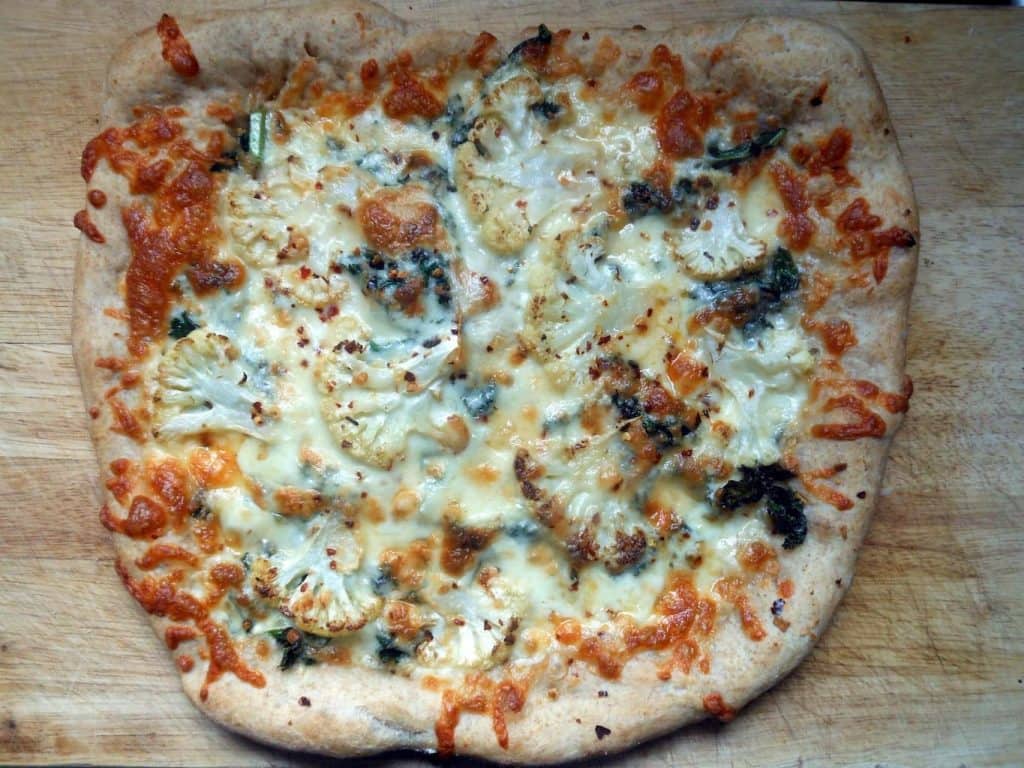 Would we still be friends if I told you this might be my favorite pizza I ever made? I might have liked it even more than my Buffalo Chicken Skillet Pizza. Even more than my Southwest Black Bean Pizza. I mean, the starring roles here are garlic and cauliflower. And cheese. And it has been on my brain since I made it last week.
Earlier I was thumbing through an old church cookbook; it's a relic from the 70's that was given to me by a sweet friend and I am both thrilled and horrified at the things I find on those batter stained pages. I love it because it is a little slice of history, a collection of recipes submitted by the ladies of the church as a fundraiser.
The very first recipe I ever learned to make by myself came out of one of those same books, circa 1980-something. Banana Bread. That recipe has never failed me.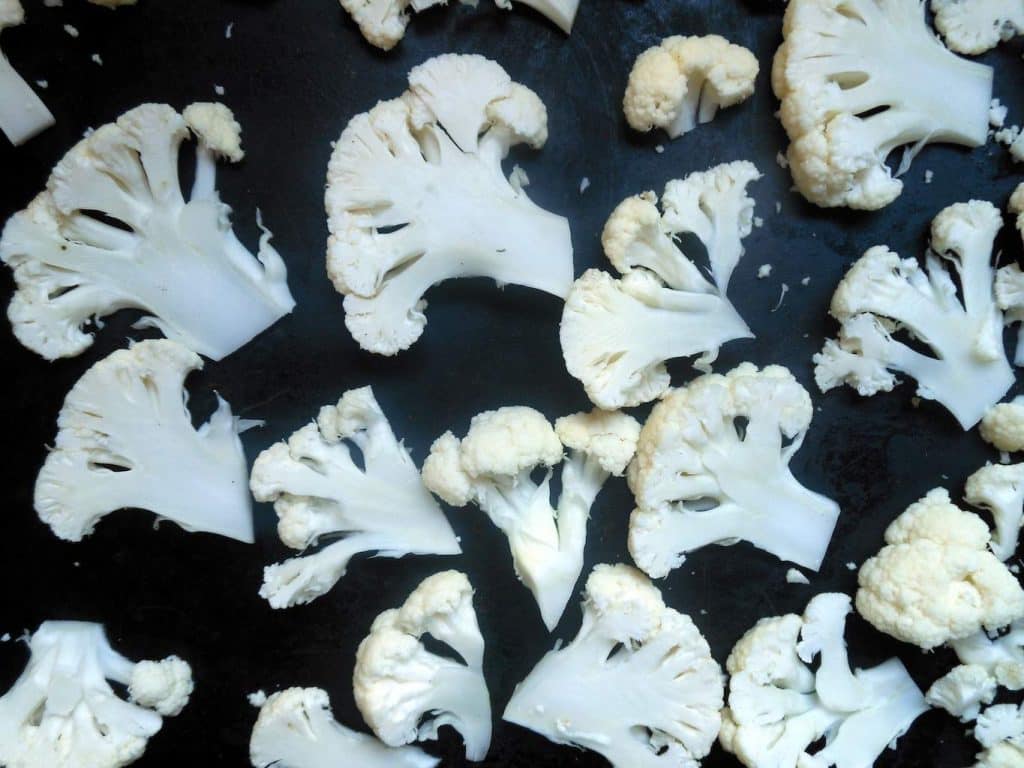 But when you stray from the biscuits and quick breads or stop reading through swoon-worthy talk of Tollhouse pies, what you're left with is an awful lot of veg-all.
And water chestnuts.
Is that a 70's thing? To add water chestnuts to all of the recipes?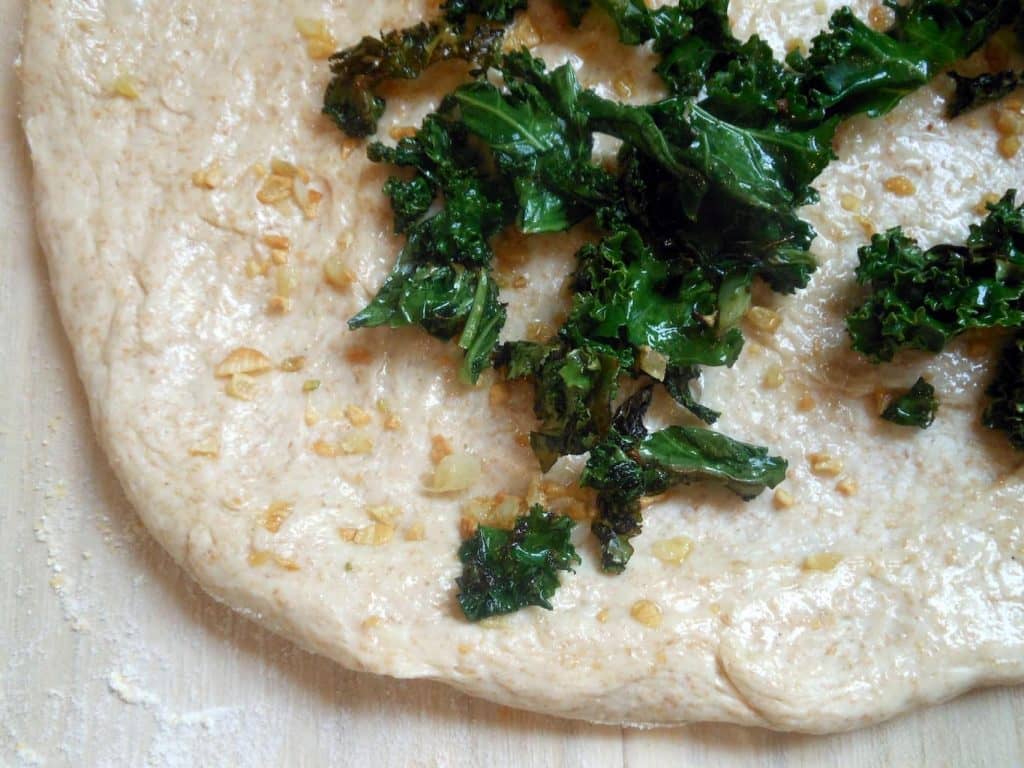 I found one recipe titled "Meat Roll". I immediately referenced the Ron Swanson part of my brain.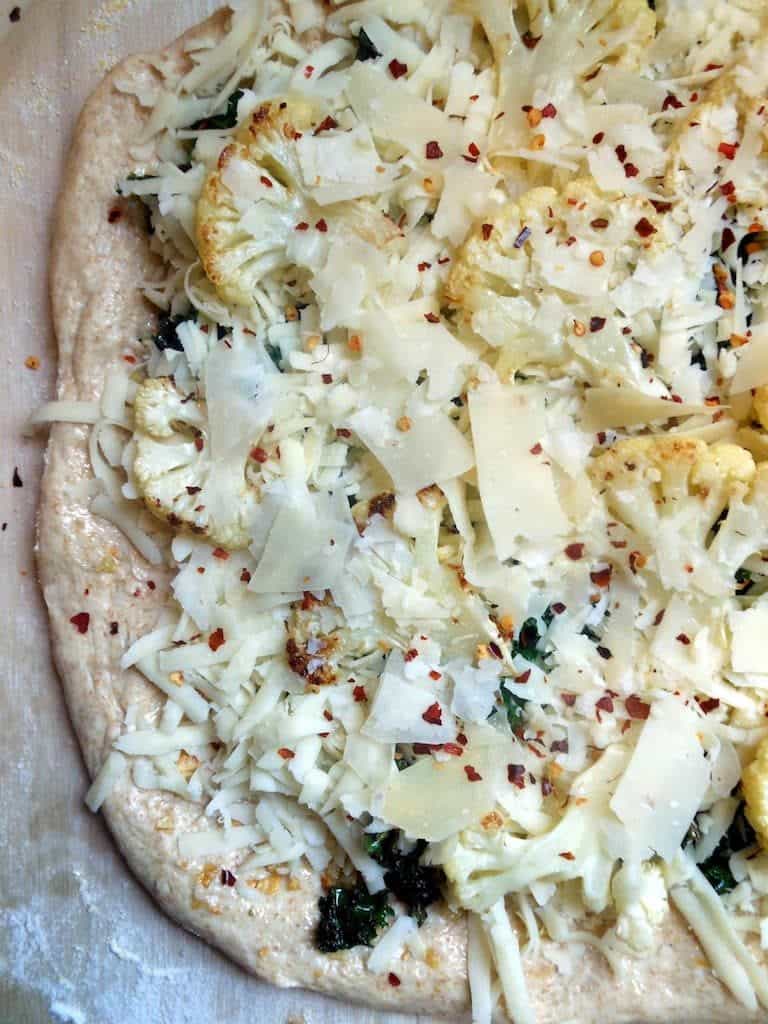 There were lots of recipes that called for margarine. Even more that called for oleo. I think this book might have been published during the time period that some food lobbyists managed to convince the whole of America that fake food is better for you than real food. I Can't Believe It's Not Butter!
Oh wait. Yes I can.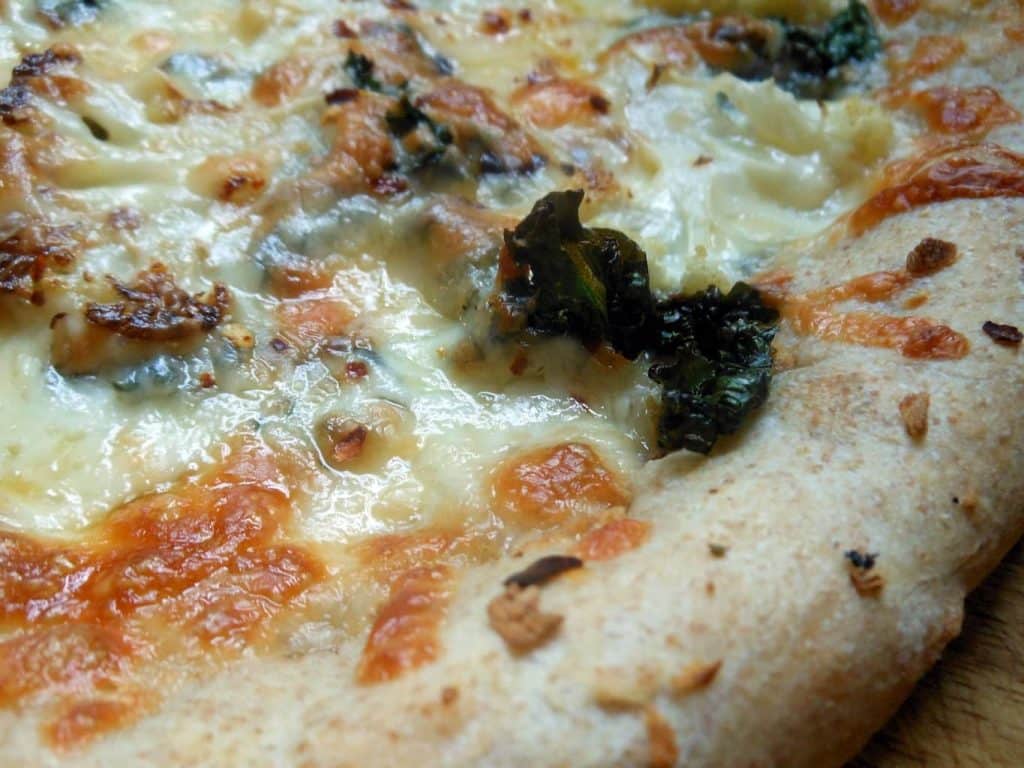 There is nothing fake happening with this pizza. Thick chewy whole wheat crust? Real. Tons of chopped garlic? Super real. So much melty cheese I had to pinch myself? Yup. It's real.
I made this pizza with some seriously life-altering pizza dough. One-Hour Whole Wheat Pizza Dough from Averie Cooks.
ONE HOUR.
I think I've made that dough 4-5 times since she posted the recipe. And she only just posted it last month. I make homemade pizza dough often (pizza is such a great vehicle to clean out the fridge on your children; just add some turkey pepperoni and Bam! they'll eat anything) and while my old standby recipe was pretty good, it took every bit of 2 1/2 hours to rise, punch, rise, punch, and bake. So this is my new go-to. You can totally purchase dough for this cauliflower & kale pizza recipe, but if you have an hour to spare while you do all the things that need to be done before slapping dinner on the table, make this pizza dough.
And then make this pizza.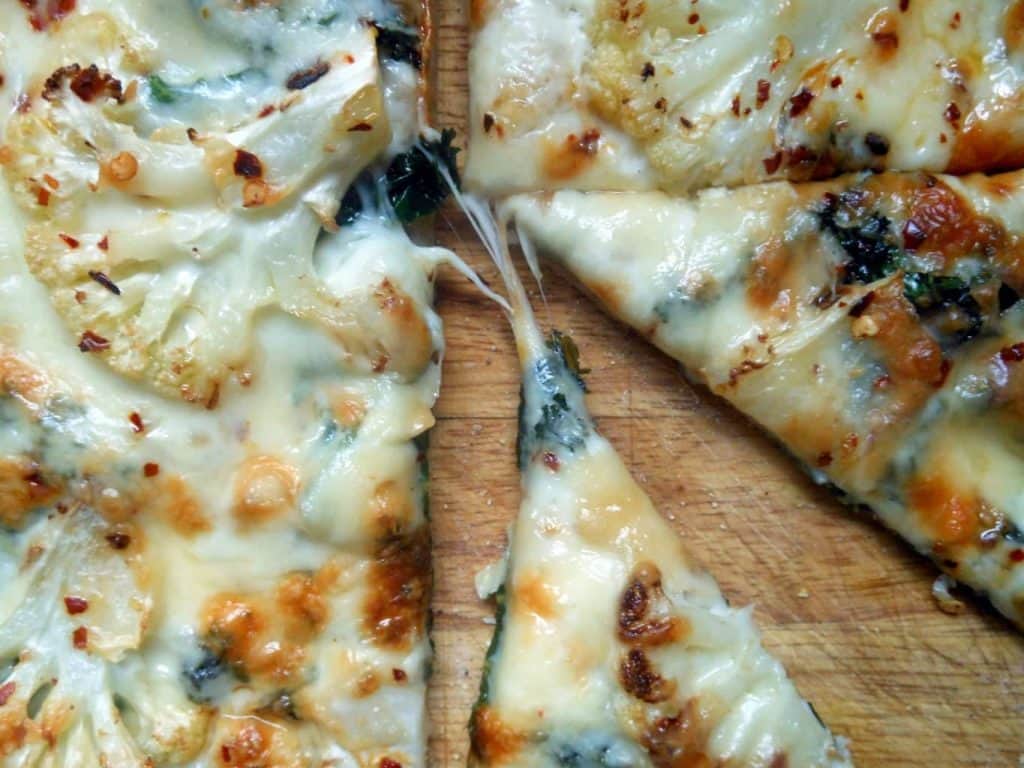 White Pizza with Cauliflower & Kale
Ingredients
2 cups cauliflower florets, thinly sliced
3 tablespoons olive oil, divided
1 teaspoon kosher salt, divided
6 cloves garlic, very finely minced
3 cups raw kale
flour and cornmeal to prep the pizza dough
1 recipe pizza dough (enough for 2 pizzas)
8 ounces part skim mozzarella cheese, shredded
2 -4 ounces shaved Parmesan cheese
1 teaspoon crushed red pepper
Instructions
Pre-heat the oven to 375. (If you are using a pizza stone to cook your pizza, place it in the cool oven before pre-heating because you'll be cooking the pizza directly after roasting the cauliflower).
Toss the cauliflower with 1 tablespoon of the olive oil. Lay it out in a single layer on a baking sheet and the roast the cauliflower for about 10 minutes, turning the pieces over with a spatula halfway through. Remove the baking sheet from the oven and set it aside.
While the cauliflower is roasting, heat the remaining 2 tablespoons of olive oil in a small skillet over medium heat. Add the garlic and cook for about a minute, letting it turn a toasty brown but careful not to burn it. Turn the heat on the burner allll the way down and just let the oil soak up some of the garlic flavor for another minute. Scrape the garlic and oil into a small saucer or ramekin and set aside.
Add the kale to the oily skillet (if there's not enough room cook it down a cup at a time) and cook over medium high heat until it's wilted.
Bring the oven temperature up to 450.
Toss flour across a clean work surface (such as a cutting board or a pizza peel). Toss a bit of cornmeal onto the flour.
Stretch the pizza dough into your desired shape. Make sure not to press it down into the flour/cornmeal so that your pizza slides easily into the oven. I learned this the hard way. More than once.
Spoon or brush half of the garlic & oil over the crust, all the way to the edges. Spread half of the cooked kale over that. Sprinkle half of the mozzarella cheese over the garlic & kale. Lay half of the cauliflower over the cheese, sprinkle with half of the shaved Parmesan, and then sprinkle with half of the crushed red pepper.
Bake for about 8 minutes, or to desired doneness. I like my crust to be chewy and crispy.
Repeat the assembly/baking procedure for the second crust.
EAT.
Notes
If you don't have a pizza stone you can use the backside of a baking sheet (preferably one without sides). Place it on the bottom shelf of your oven prior to pre-heating.