I should probably warn you ahead of time that this post may not be for the faint of heart.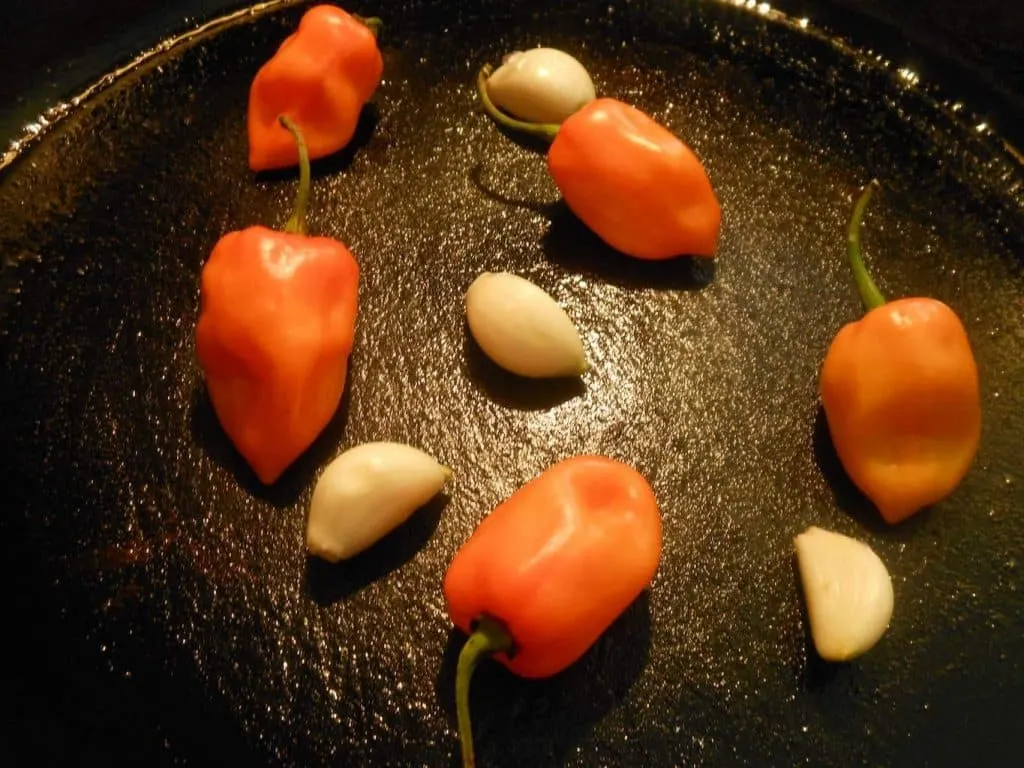 Sometime earlier this summer my sweetheart developed a passion for insanely hot peppers.
Not just eating them or prompting me to cook with them, but growing them. For approximately 3.5 months parts of my house have resembled a greenhouse. Or a bizarre science project. I get phone calls in the middle of the day asking if I set the pepper plants out. Then I get text messages in the afternoon warning me about possible thunderstorms… and, no, it's not because we live in this trailer that may blow away with the next big gust of wind. It's because Chad is worried about the pepper plants. He's a nurturing kinda guy.
Those same obnoxious winds have all but totally toppled my gimantico tomato plants. But the habanero and jalapeno pepper plants have held strong.
I use jalapenos on everything, everyday, all the time. On our beach trip my garden jalapenos became part of our daily vacation junk food ritual. Doritoes topped with either chicken and rice or leftover taco chicken AND a slice of fresh jalapeno. Ohhhhh yeah.
Habanero peppers are a little more tricky, however, because they make you feel like your face is on fire.
Then I started making this sauce. OMG (and I do not use that phrase lightly) this is the best hot sauce I have ever had.
There's enough molasses, cider vinegar, tomatoes, and brown sugar in here to get serious flavor AND serious heat. It's not the sort of hot that makes your lips feel like you od'ed on that plumping serum you got from Sephora. It's not that obnoxious more-vinegar-than-heat hot that makes you cough and your nose run. Cause that's not cute.
Not at all.
It's a sticky sweet slow burn that's so complex and full of flavor that you'll forget for just a sec why they serve celery with hot wings or why they're almost always accompanied by a tall frosty beer. But then you'll be glad you have the beer.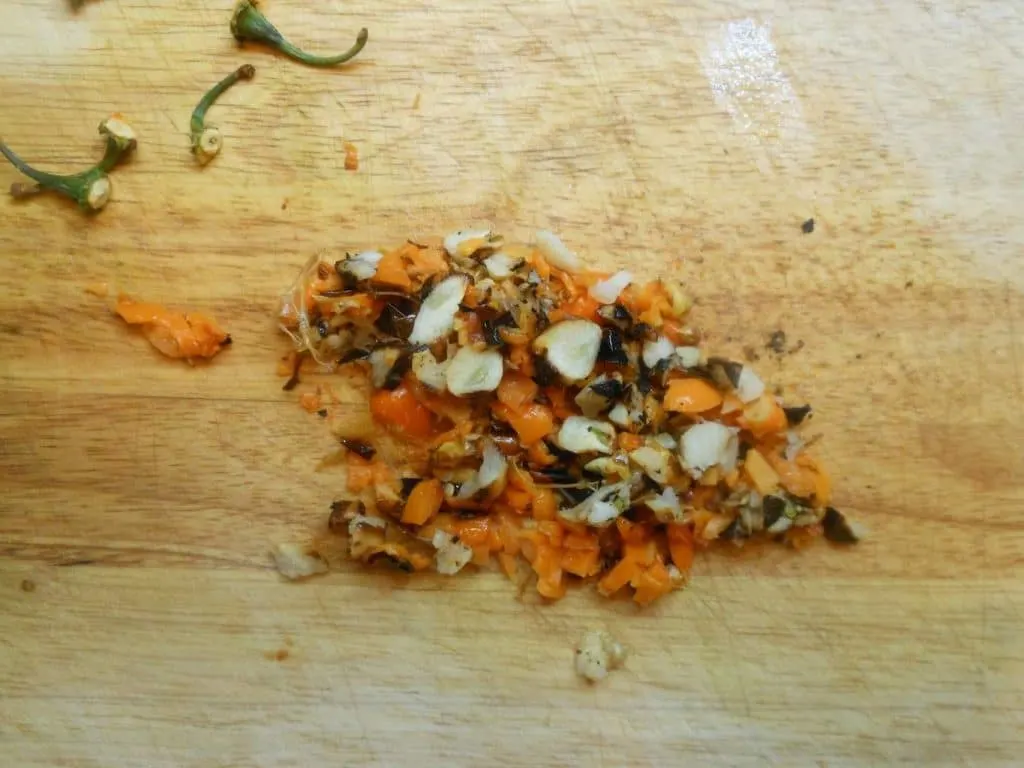 Now I need to issue a habanero pepper warning. I've made this sauce three ways:
2 habanero peppers, no seeds

2 habanero peppers no seeds, and 2 habanero peppers with seeds

5 HABANERO PEPPERS, ALL THE SEEDS
The first way was super mild. Like "spicy" Kraft BBQ sauce, in all its high fructose corn syrup glory, had more heat than that sauce. But the flavor was really great and if you don't like heat I'd recommend it.
Version #2 has a good amount of heat. It's been the favorite among family and friends. It's hot enough to be called hot sauce, but there's a nice balance with the sweetness of the molasses and the slight tang of the cider vinegar.
The third way requires a gas mask if you're planning on cooking it indoors. I choked us out the first time I put this one one the stove. The boys and I ran outside gasping for air. True story.
The third way is also my favorite way, though. And it is HOT. But still not that dirty hot they throw at you in skeevy wing joints when you try the hottest sauce on the menu in. No. This is a sloooooooow heat. It sorta creeps up on you in a nice, friendly, un-skeevy way.
Since the pepper gas incident, this hottest sauce comes together on the side burner of the grill.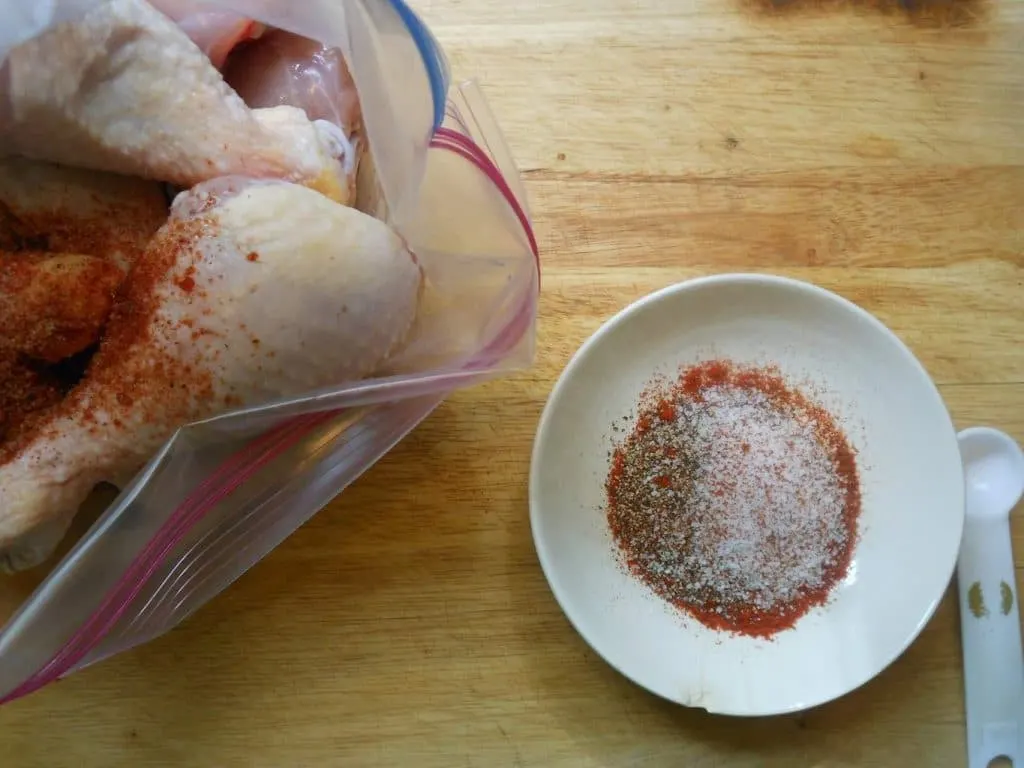 Our favorite way to use this sauce so far has been to rub chicken with a spice mixture and let it sit in the fridge for awhile. Chad's grandma likes to add it to pinto beans. Pick your poison.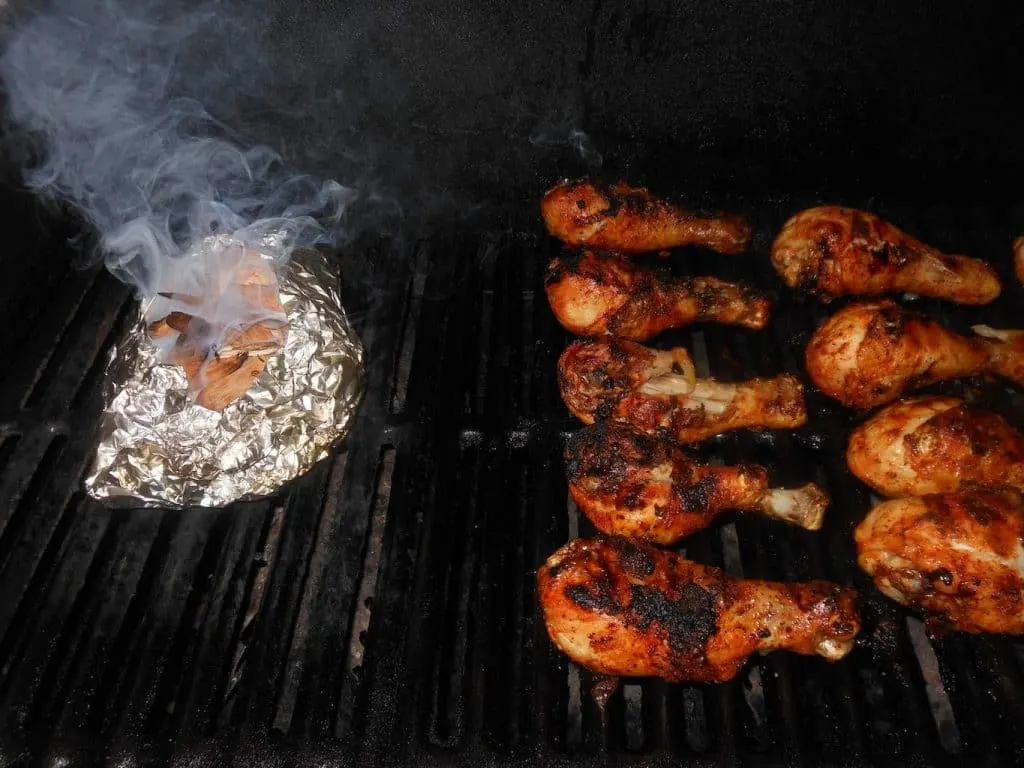 The chicken gets smoked on the grill, low and slow. Mesquite chips give the chicken so much oomph. Applewood works well, too.
I can't eat that hottest hot sauce without THIS pineapple salsa. I know. Pineapple salsa.
This is, hands down, THE BEST HOT HABANERO SAUCE EVER. Thick and sticky like barbeque sauce, full of flavor, smokey, and plenty of that hot hot pepper heat.
Hot Habanero Sauce (based on this recipe from serious eats)
Ingredients
2, 4, or 5 (or more!!!) habanero peppers, depending on the level of heat you're trying to achieve
3 whole cloves of garlic, peeled
1 tablespoon olive oil
1 medium onion, finely diced
3 tablespoons green bell pepper, finely diced
2 cups of crushed tomatoes, diced tomatoes with the juice, or diced fresh tomatoes
1/4 cup apple cider vinegar
1/4 cup honey
1/4 cup molasses
3 tablespoons worcestershire sauce
3 tablespoons brown sugar
2 tablespoons spicy mustard
To Make
*** When handling hot peppers, please use caution! Do not touch your face, especially not your eyes, without thoroughly washing your hands first using plenty of soap or you will regret it! If you are cooking more than a couple hot peppers an outside burner is best***
In a heavy skillet (I like cast iron) over medium high heat, blacken the habaneros and garlic cloves. Just put a little char on them, turning occasionally. Set them aside to cool.
In a large non-stick pan heat the tablespoon of olive oil. Add the onions and cook them for about 4 minutes, until they're translucent. While you're waiting on the onions, roughly chop the charred habaneros and garlic. Remove the seeds if you are looking for a bit less heat. Once the onions are cooking, add the green peppers and cook for about a minute. Then add the chopped habaneros and garlic.
Cook for another minute and then add the tomatoes, cider vinegar, honey, molasses, worcestershire, brown sugar, and spicy mustard. Stir, bring the sauce to a boil and then reduce the heat to a simmer, stirring occasionally. The sauce will thicken as it cooks. I like to simmer it down for about 30 minutes.
Remove the sauce from the heat and when it's cooled slightly pour it into the blender.
Puree it until it's almost smooth.
To Make the Spicy Smoked Chicken:
Ingredients
2-3 pounds of chicken – I like either wings or legs, skin on, but any cut you prefer would work
1 tablespoon paprika
1 teaspoon garlic powder
1 teaspoon kosher salt
1 teaspoon freshly ground black pepper
1/4 teaspoon cayenne pepper
vegetable oil to prep the grill
a couple handfuls of wood chips for smoking; I like mesquite or applewood
hot habanero sauce
To Make
Place the chicken in a gallon sized freezer bag. Combine the paprika, garlic powder, kosher salt, black pepper, and cayenne pepper. Pour the seasoning mix into the freezer bag and using your hands, rub it into the chicken evenly, all over. Seal the bag and refrigerate for at least an hour.
Follow the package instructions for using the wood chips according to your type of grill. I like to soak the chips for 30 minutes and then make a pouch out of foil, perforating the bottom, to house them on top of the grate.
Use a paper towel to carefully oil the grill grate.
Heat the grill, set the pouch on the grate, close the lid, and wait for the smoke. When the wood is smoking, cook the chicken over a medium to low flame, turning occasionally and keeping the lid closed as much as possible so the meat will absorb the smoky flavor. The skin of the chicken will brown and crisp and the rub will start to blacken. Legs take 30-40 minutes. In the last 5 minutes of cooking brush the chicken all over with the hot habanero sauce.
Enjoy the heat!