Rich with chocolate flavor and a hint of ginger zing, these ultra moist Double Chocolate Ginger Muffins will be your coffee's new favorite companion.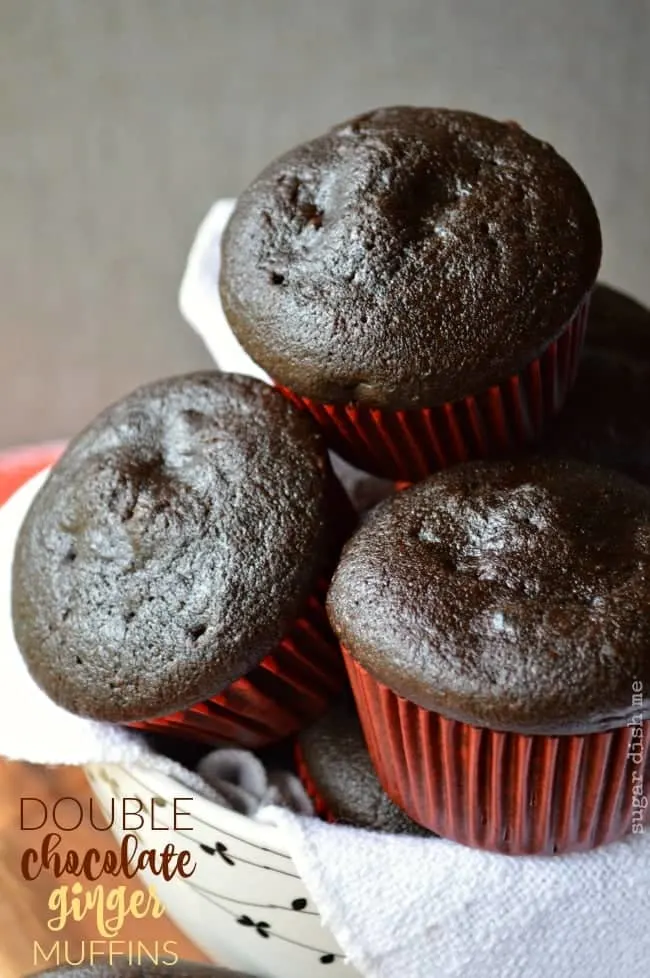 So … I realized that I love ginger and chocolate together. I made these Double Ginger Molasses Cookies and they also had chocolate, and then I was SOLD. Then I got to thinking that these flavors would make some doggone amazing muffins.
That assumption was correct.
Confession: I don't usually like chocolate muffins. I'm not sure why, because I really like chocolate cupcakes. I usually veer more towards savory in my breakfast choices (ahem Christmas Morning Casserole and Crescent Roll Breakfast Bake). I don't even like Chocolate Chip Pancakes. So that's how you know these Double Chocolate Ginger Muffins are super good.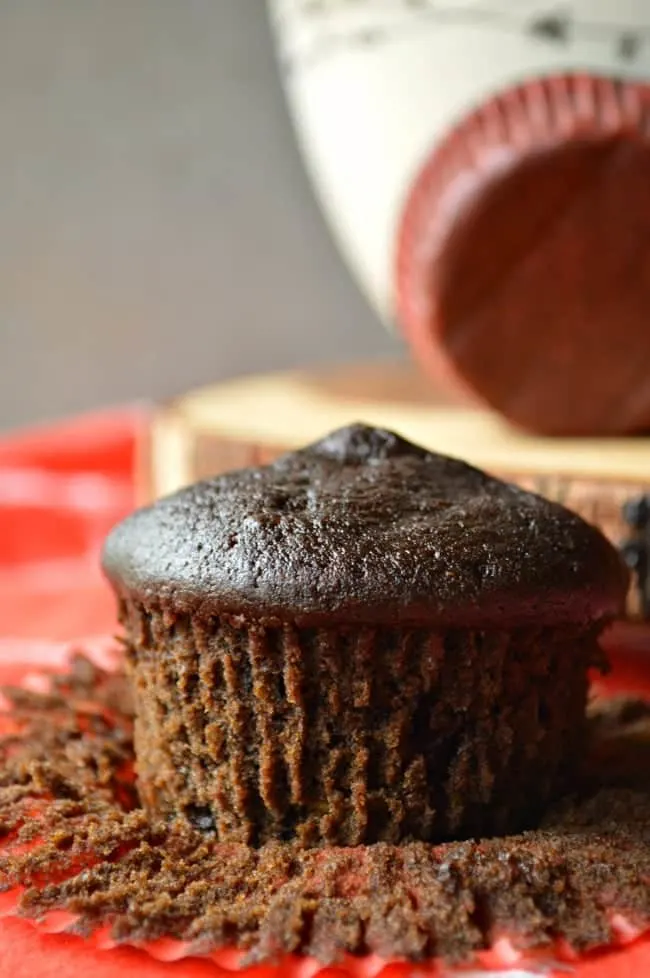 There's pumpkin in the batter but you don't taste the pumpkin. It adds a little heft to the crumb, but also makes these SO SOFT. Like the most tender, perfect muffins ever. I'm not kidding. Or exaggerating. I used this Sweet Potato Muffin Recipe as a starting point; it has never failed me.
I used cocoa powder AND chocolate chips in the muffin batter. The chips are rich and melty straight out of the oven. After the muffins have cooled, they add a little bite. The ginger is a good surprise. You don't see it coming but you are so glad it did.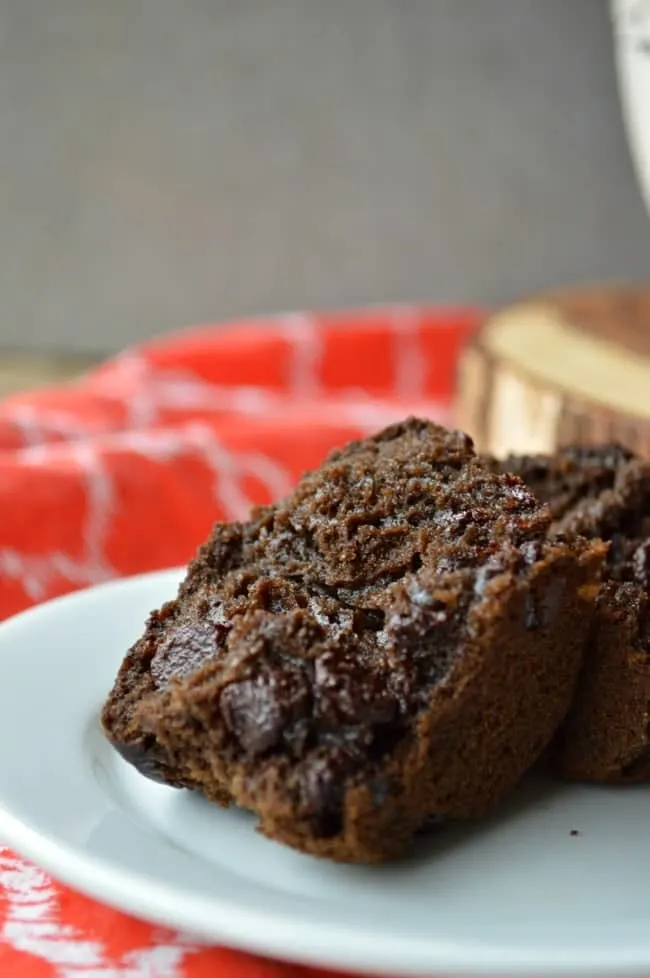 Don't these feel special?!! Like fancy holiday muffins or something. Have one… or two!
Love Chocolate for Breakfast? You should also try…